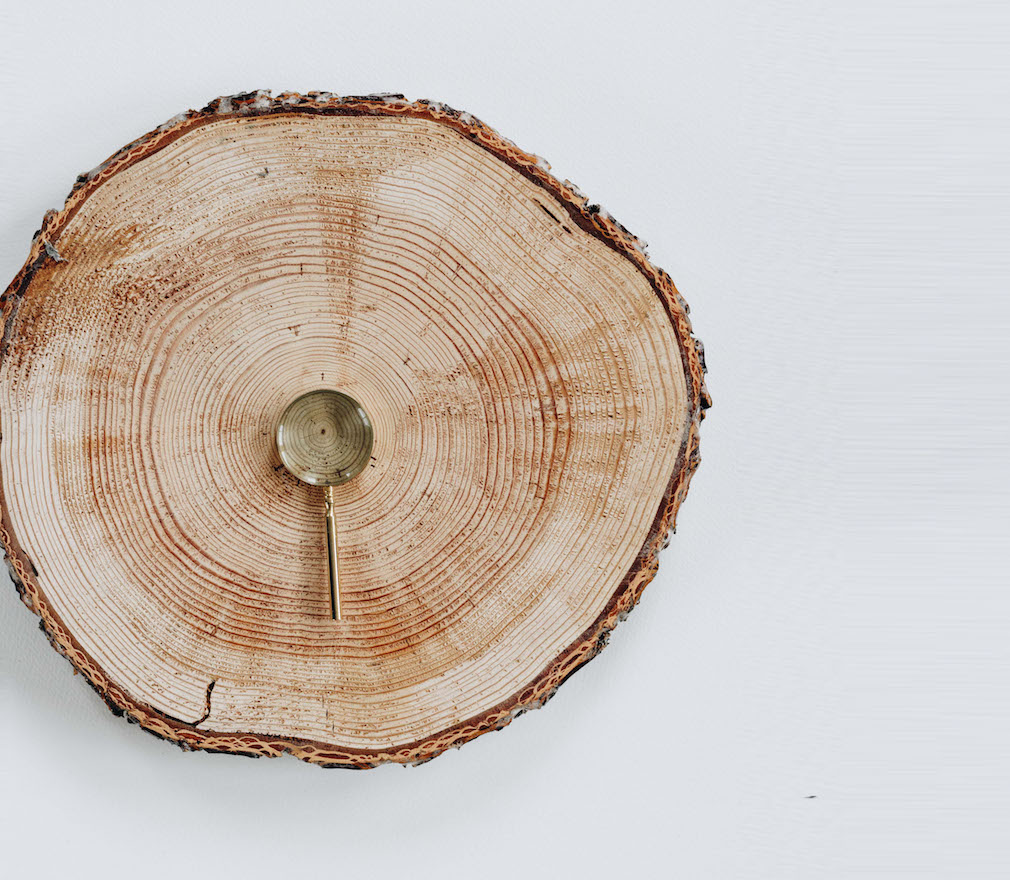 How-to
Using Relevant Retail Marketing to Connect with New Shoppers
Relevance is the name of the game for retail marketers.
Today's shoppers are discerning and no longer have an appetite for one-size-fits-all blasts (nor should they). Instead, they expect highly relevant outreach that feels organic and helps them discover their next great find.
Your marketing team is no slouch either. Thinking strategically about how to best engage different groups of customers is far more exciting than putting together that batch and blast email.
But to power relevant marketing, you need to know your customers. So what happens with the streams of new shoppers you attract through your customer acquisition strategy? Can you expect them to hang around until you get to know them?
According to data from 400 retailers, 77% of unsubscribes come from non-buyers, meaning the answer is no.
The Catch-22 of Relevant Marketing
Most often, creating a relevant marketing experience requires you to track how customers engage with your brand over time so that you can identify their interests and then tailor their experience accordingly.
As a result, powering relevant retail marketing for new shoppers is something of a catch-22: You need those shoppers to engage with you so you can get to know their preferences and create a relevant experience, but those same shoppers are more likely to engage with relevant content than promotional batch content. And if you can't get relevant quickly, the unsubscribes will pile up.
Is your head spinning yet?
3 Ways to Get Relevant with New Shoppers Quickly
While it's true that the more you know about your customers the smarter you can get when it comes to creating relevant experiences, it is possible to get relevant with new shoppers (and hopefully curb your unsubscribe rate) quickly. Here's how it's done.
1) Pull shoppers from promotional blasts once they engage
The shift toward more personalized experiences has given promotional blasts a bad rap, but they do have a place in even the most advanced email marketing programs. They're especially useful when you need to get relevant with new shoppers quickly.
Specifically, you can use promotional blasts to engage shoppers early on in their buying cycle and immediately after they opt in for emails. But once shoppers engage with a promotional blast, they're raising their hands to tell you exactly what they're interested in buying. And when that happens, you should exclude those shoppers from receiving any other disparate blast emails and start nurturing them based on the product category in which they've demonstrated interest.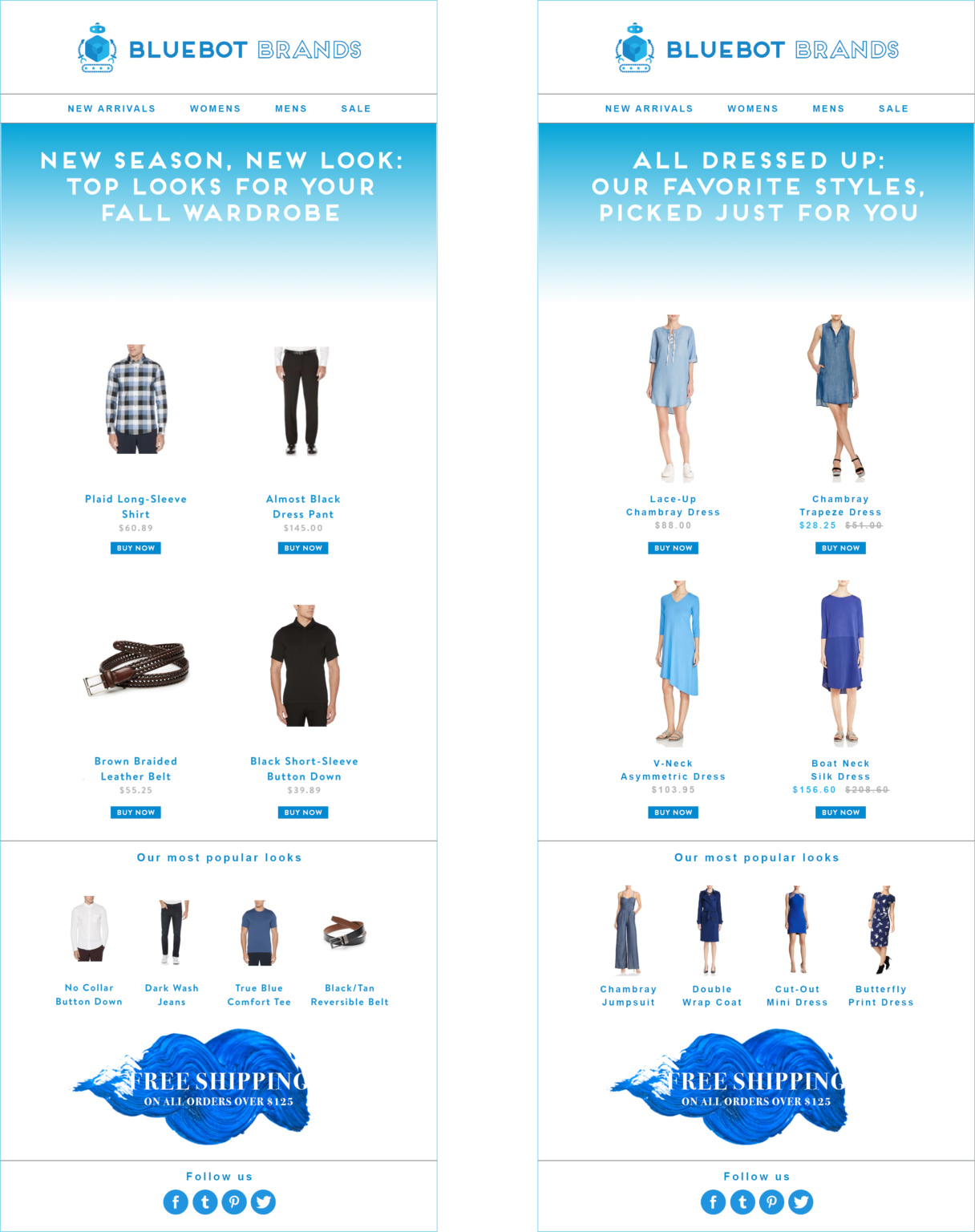 2) Personalize based on past and predicted behaviors
You can also add personalization from the start based on what new shoppers have already browsed and what any predictive models indicate they might be interested in given shared characteristics with existing customers.
Although past behavior from these new shoppers will be minimal, whatever data you do have can still provide valuable insights — especially if they took a lot of action on your site before sharing their email address. Ideally, you want a system that can track this behavior and then tie it to each shopper's email address once they provide it. If you have that, the best way to use new shoppers' past behaviors to better understand their interests is to review their site engagement history to see the products they've browsed. This engagement history should clue you in on certain areas of interest and may even trigger some predicted affinities if they match behaviors from existing customers.
It also pays to identify the page on your site from which new shoppers opted in to receive emails. Identifying that page will provide valuable information on what got them hooked on your brand in the first place, therefore giving you insight into what works best when engaging these new shoppers.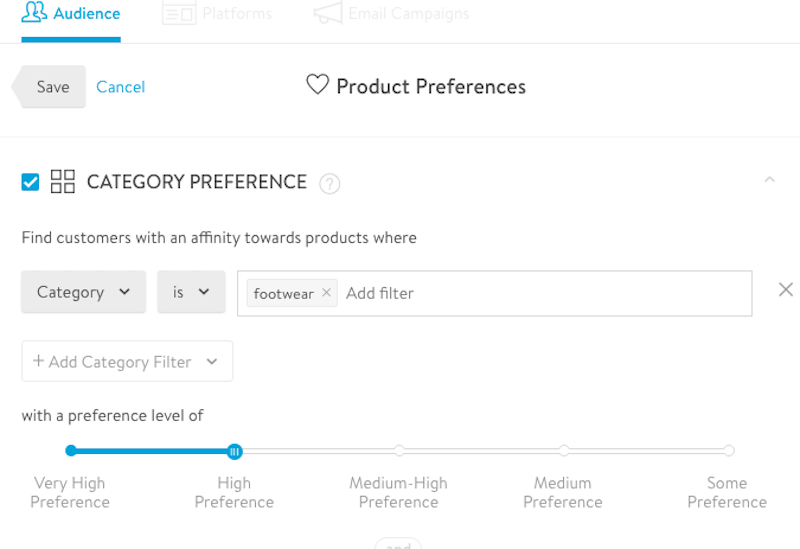 3) Accelerate the warm-up cycle by pushing strategically for a first purchase
Finally, you can put your customer data to work to make a very strategic (and of course relevant) push for new shoppers to make their first purchase.
To do so, evaluate common paths customers take onsite that lead to a first purchase (e.g. how many categories, product pages, color options, etc. do shoppers usually browse before making their first purchase). You should also review how historic first-time buyers engaged with your emails immediately before their first purchase. This data should help you identify and then listen for signals that indicate new shoppers are getting ready to buy.
You can then use that knowledge to direct the optimal time to engage new shoppers and the best products to recommend along the way. Best of all, after you get that first purchase, you should have more insight on those new shoppers' preferences, making it increasingly easier to create relevant experiences for them.
The High Cost of Irrelevant Marketing
Whether you're building relationships with new shoppers or solidifying loyalty with long-time customers, staying relevant is critical to success. The alternative? Lost customers and millions in lost revenue.

Learn more about the high cost of irrelevant marketing in our eBook on the cost of an unsubscribe.