THE RETAIL MARKETING PLATFORM
Turn data into revenue-generating campaigns — fast.
Built to make personalization for retailers easy — because existing marketing platforms don't.
The sacred trio of data — shopper + behavior + product.
When shopper behavior (think: browse, search, click) meets product data (like: just added, out of stock, price drop) in one workflow, retailers can instantly communicate with shoppers at the right time, in the right place.
Bluecore's dynamic, flexible integration capabilities quickly unlock value from your data — from in-store to loyalty to product data. Whether it's captured by our platform or dormant in your current tech stack, Bluecore makes all your data more powerful so you can drive more revenue.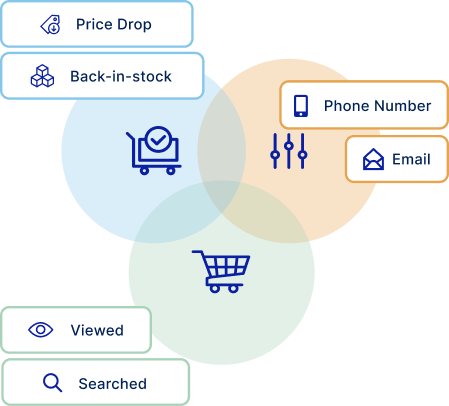 Triggers that print money now

— and even more in a few minutes.
Easily configurable, always-on triggers are the gift that keeps on giving — constantly organizing shopper, behavioral, and product data into audiences you can instantly act on, in any channel.
With product triggers like price drop, new arrival, and back-in-stock, you don't have to stop at the handful of basic triggers that other platforms offer. Optimize with a click, and drive incremental sales effortlessly, in minutes, without custom tech configurations.
Predictive models designed for retail — at your fingertips. 
Bluecore's out-of-the-box predictive models are built and trained on billions of data points across hundreds of brands. That makes them stronger, smarter, and more accurate than those of any other provider.
And what's even better is that they're incredibly easy to use. Point and click to use the models directly in an audience builder — and then build dynamic, always-on audiences that keep shoppers buying, prevent lapse, preserve margins, increase efficiency of spend, and more.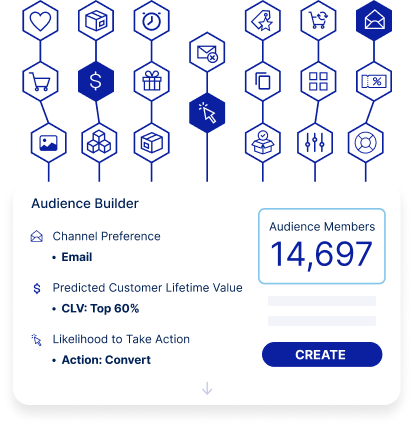 Built-in workflows that reduce time to campaign launch by 90%.
Pull your dynamic audiences into quick-build templates that give you both guidance and flexibility by offering built-in recommendations or letting you customize your own rules. Spin up compelling creative and curated content, offers, and recommendations for each shopper — without relying on list pulls or endless IT and creative requests.
You get more time to test and learn, and shoppers get content and product recommendations that are unique to them — when they want to see them, in whichever channel they prefer to buy.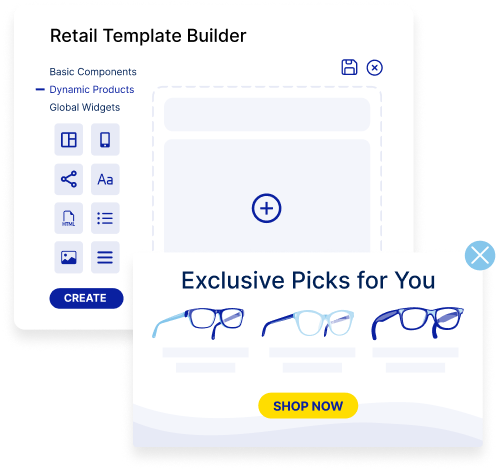 Go from one test a quarter to multiple tests a week.
Marketers need to stay one step ahead of the changing needs of shoppers to drive incremental revenue quickly. With built-in testing, run reliable tests in a few clicks — and get full visibility into results and analytics at the customer, product, and channel levels. No translation required.
Optimize quickly, capture opportunities daily, and constantly track progress — without putting in a single ticket with analytics.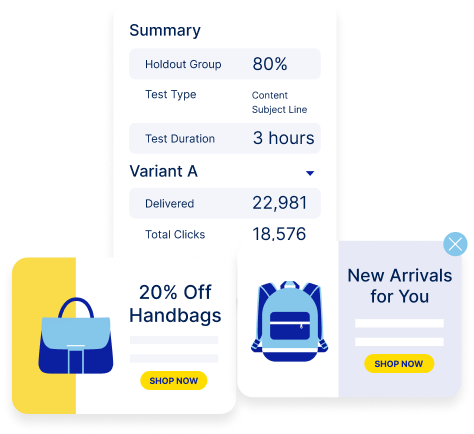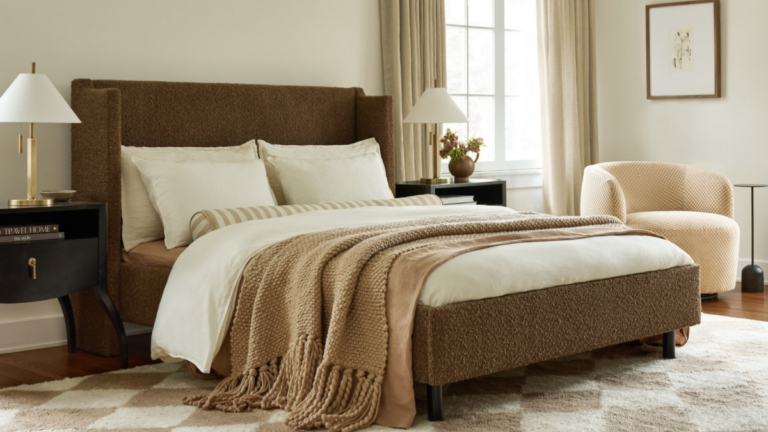 "Bluecore has let us automate and scale a very personalized approach to marketing, which enables us to most faster, be hyper efficient, and do more with less in a competitive environment."
Julia Metaxas
VP Growth | Lulu and Georgia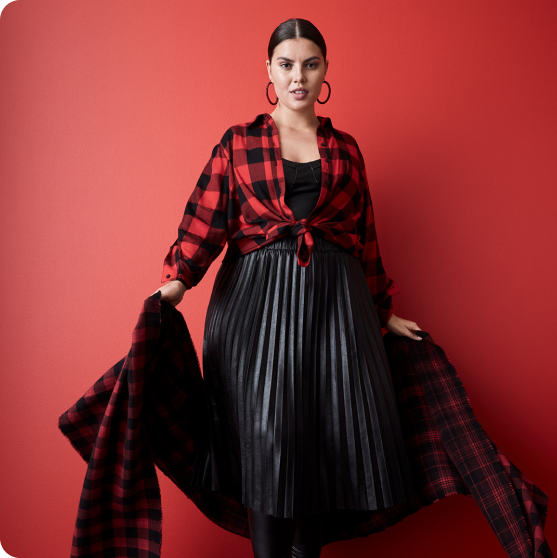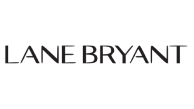 "Bluecore helps us quickly access and activate the data we already have to create more fluid experiences across channels — and the revenue gains naturally follow."
Eric Gohs
Former SVP Digital + Customer Marketing | Lane Bryant
Strategy and services designed by born-and-bred retail marketers.
Retail is a unique industry that requires tailored solutions. Bluecore is managed by former retail marketing executives who have owned performance marketing, data, and analytics.
This puts us in a perfect position to provide industry-specific, strategic support to cater to each brand's needs. From marketing campaign gap analyses to technical services for unique use cases, our retail experts guide brands on their best path to predictable revenue — independent of the larger environment.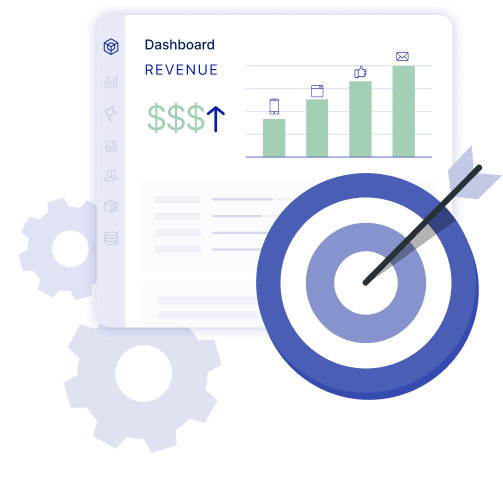 Bluecore's full suite of easy-to-use tools.

Data management
identification
product catalog
in-store and point of sale
customer data

Insights and analytics
customer analytics
merchandising analytics
channel insights and reporting
trending products

Extensibility and platform
unlimited users
unlimited database size
24/7 product support
retail services team
integrates with data aggregators like CDPs and data clouds (e.g. Snowflake, GCP, etc.)

Audience and campaign management
journey management
retail template builder
audience builder
campaign builder
journey builder
A/B testing
recipe rule builder
out-of-the-box behavioral and product triggers to generate product recommendations around:

abandoned cart
abandoned search
abandoned browse
price drop
back in stock
new arrivals
at-risk

Retail predictive models
Audience decision engine
lifecycle stage

churn

at-risk

lapsed

non-buyer

active

predicted lifetime value

category affinity

discount affinity

likelihood to open

likelihood to click

likelihood to unsubscribe

likelihood to convert

timing optimization

predicted replenishment

automatic prioritization
Recommendation rule builder
best category

best products

dynamic coupon

co-view

co-cart

co-purchase

best content

similar products

next best purchase

Lifecycle and shopper analytics
lifetime value
list health data by source
campaign engagement data
audience-level analytics and data
merchandising insights

audience insights
hidden gems, etc.

multichannel reporting to measure true incrementality