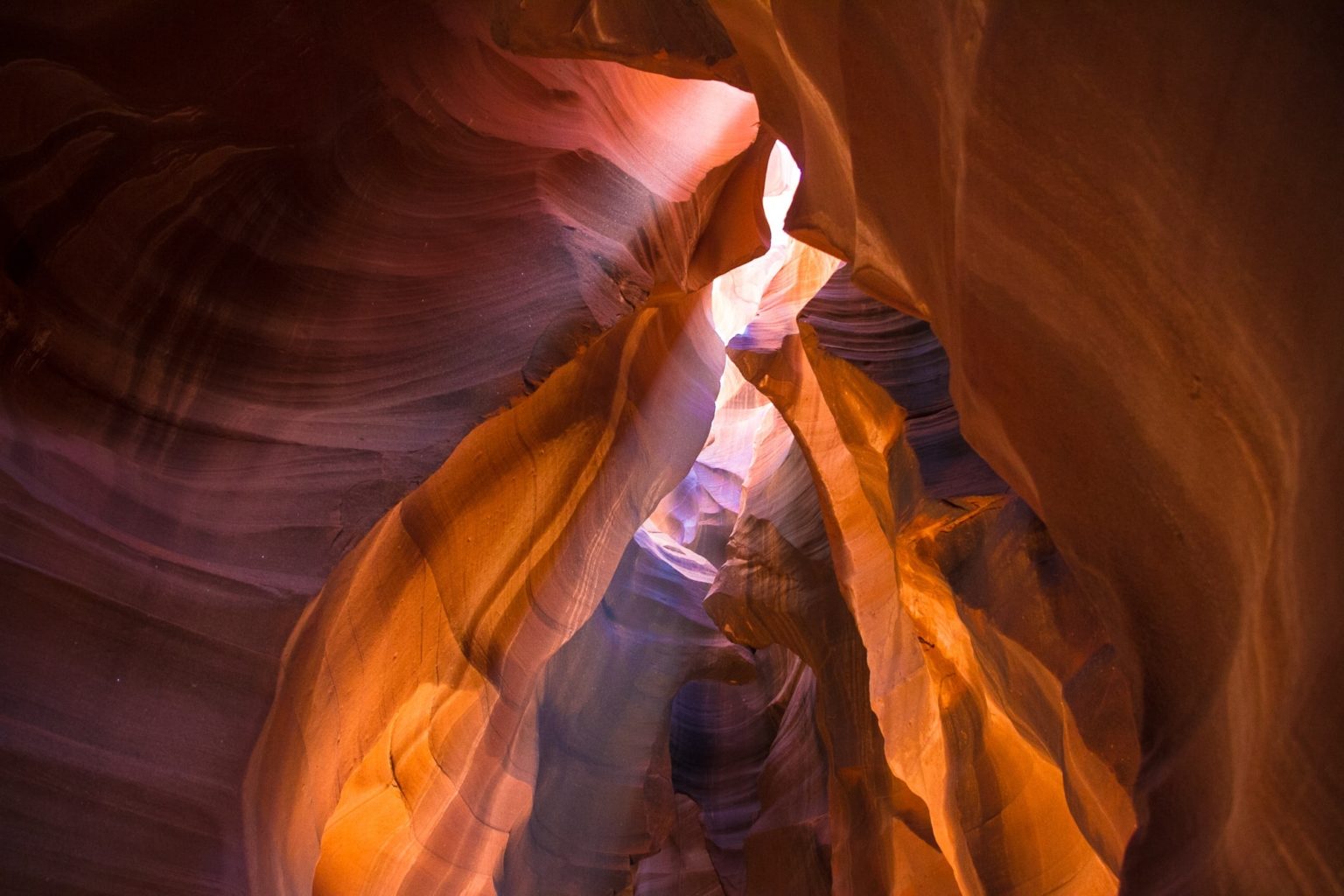 Strategy
Personalized Batch: The Missing Piece of Your Email Marketing Program
Most retailers' email marketing programs include two email categories: Batch and blast and triggers.
Both of these types of campaigns are important, but they don't cover the full purchase funnel. As a result, if you're operating with only these two types of campaigns, you're missing out on opportunities to engage customers and increase revenue. 
The missing piece? Personalized batch emails.
The Problem with the Status Quo of Most Email Marketing Programs
Batch and blast emails are the bread and butter of email marketing programs. They allow you to continue conversations with customers and keep shoppers engaged even when they're not ready to make a purchase. In short, these emails help keep the top of your funnel full.
On the opposite end, you have triggered emails — the revenue-producing heros. These bottom of the funnel emails respond to events, such as customer behaviors onsite or changes in your product catalog. They consistently perform well, but they only go to a small group of customers and only send when certain events take place.
So what do you do when you have customers who aren't engaging with batch emails and therefore are not going to your website, making them ineligible to receive any triggered emails? This middle state has traditionally been something of a no man's land for email marketing, and when shoppers get stuck here, it can become very difficult to get them out.
Why Your Marketing Program Needs Personalized Batch Emails
Personalized batch emails help fill that troublesome middle state for retail marketing programs by driving traffic to your website more effectively than batch and blast emails, that way more shoppers become eligible to receive high-converting triggered emails.
Unlike traditional batch emails that send the exact same message to everyone, personalized batch emails create a more relevant experience by targeting customers based on characteristics like category affinity or discount preference and displaying different products, offers and content accordingly.
The most effective of these emails can even be set up similar to a trigger, taking on the form of a campaign that sends on a recurring basis (e.g. weekly) without any ongoing intervention by your marketing team. When set up in this way, personalized batch campaigns offer a highly efficient way to engage more customers more often and increase overall revenue from email.
Rough Country is one retailer who is using this type of personalized batch campaign successfully. The retailer now runs a recurring weekly personalized batch campaign that helps expand its reach in a more relevant way with less effort.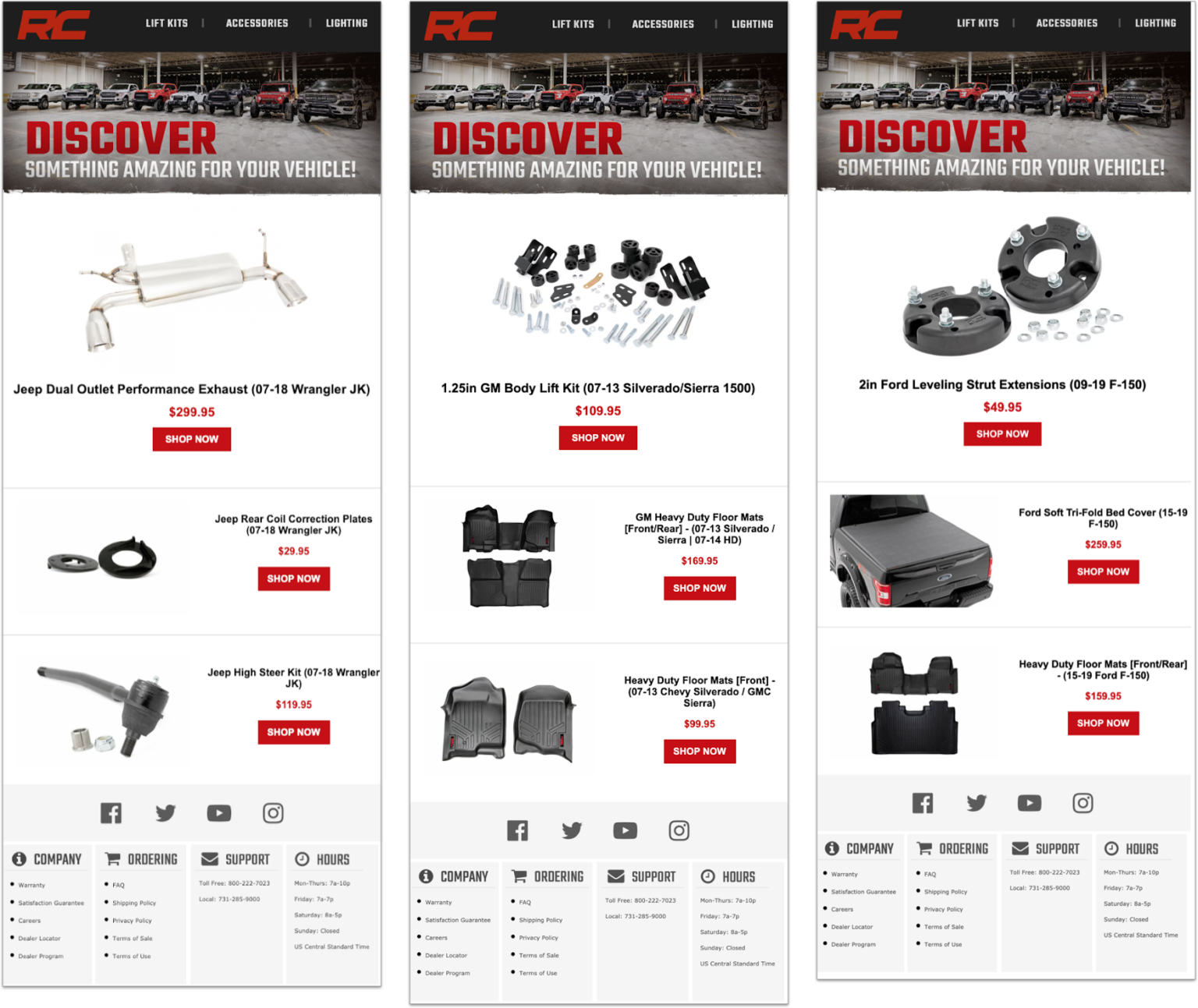 How Personalized Batch Emails Work Within Your Existing Marketing Program
Critically, personalized batch emails don't take the place of batch and blast emails. Rather, they supplement these top of the funnel emails by working to re-engage shoppers based on very specific interests without having to wait until those shoppers take action.
The volume for these emails is traditionally less than that of a full file batch but more than that of hyper-targeted triggers. Personalized batch emails also deliver a higher revenue per email than traditional batch and blast sends. This makes sense, as a healthy and high performing email marketing program should look something like this: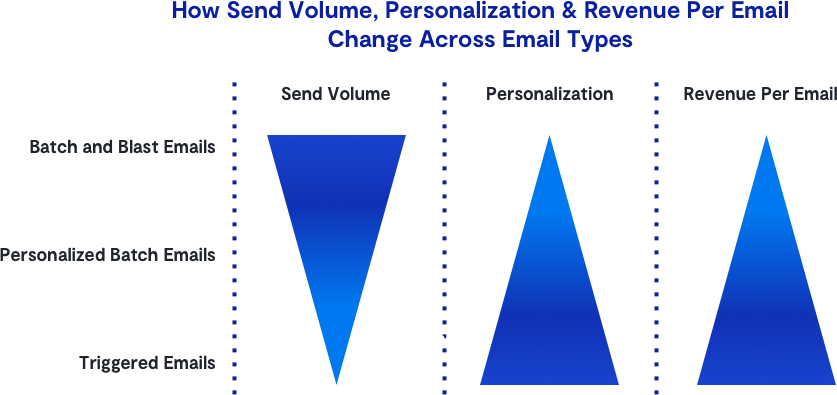 Simply put, traditionally, as you go further down the funnel, send volumes should decrease while the level of personalization and resulting revenue per email should increase.
Looking at engagement for personalized batch campaigns, it's also important to note that because these emails are so targeted, adding new incremental campaigns is not considered over-emailing. That said, many retailers also exclude customers that receive personalized batch campaigns from their traditional batch and blast emails to help streamline a personalized customer experience. For example, customers that have an affinity toward women's outerwear can get the personalized women's outerwear campaign and would not need to get the batch and blast email for that day that is generalized and not specific to their interests. 
How Will Personalized Batch Impact Your Email Marketing Program?
If your email marketing program doesn't already include personalized batch campaigns, then you're leaving money on the table. These emails fill the gap between traditional batch and blast emails at the top of the funnel and triggered emails at the bottom of the funnel and make doing so easy by allowing for a single setup that delivers personalized emails on a recurring basis.
Interested in learning more about how these campaigns can work within your existing email marketing program and the results they can deliver? Check out Bluecore's 2019 Retail Email Benchmark Report to find out.