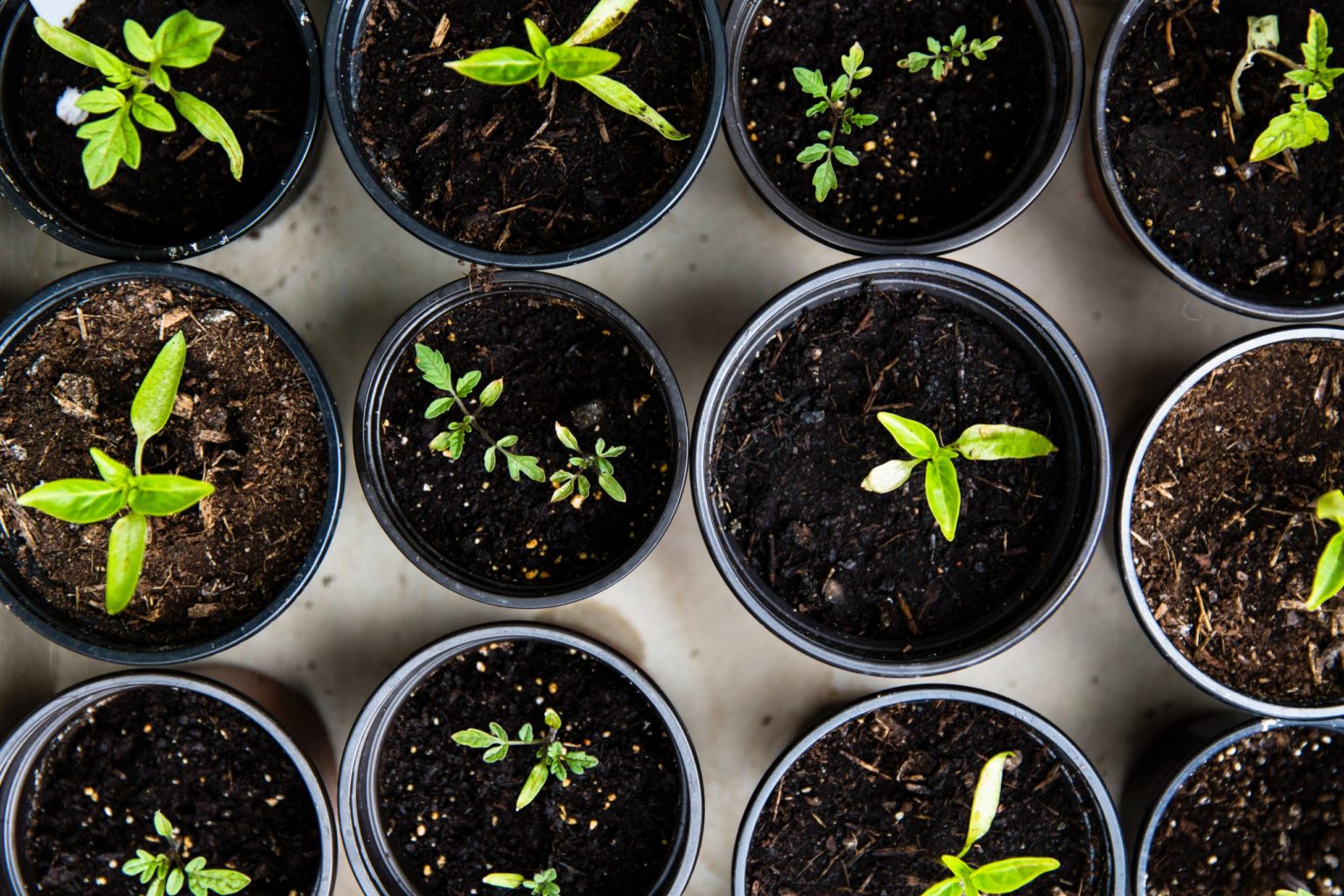 Strategy
Using a Living Product Catalog to Unlock Retail Performance
Much needed changes have finally come to email marketing.
Only a few years ago, the most prominent email marketing solutions relied on decades-old technology, leaving marketers with few avenues to achieve sophisticated goals.
Today, that's no longer the case. Modern email marketing solutions designed to help marketers increase performance with less effort and align programs to core business objectives have arrived.
But even in this world of improvements, not all solutions are created equal. For brands and retailers, one of the most essential elements to success is a "Living Product Catalog."
What is a Living Product Catalog?
Your product catalog is a living, dynamic entity. Inventories and prices can change at any moment — you know that and your customers know that. But does your marketing technology know that?
As your product catalog evolves on your ecommerce platform, your ESP needs to understand and reflect those changes in real-time to give your marketing team a merchandiser-level understanding of your products. And once you reach that point, you can have the utmost confidence that the product information powering your personalization efforts is accurate.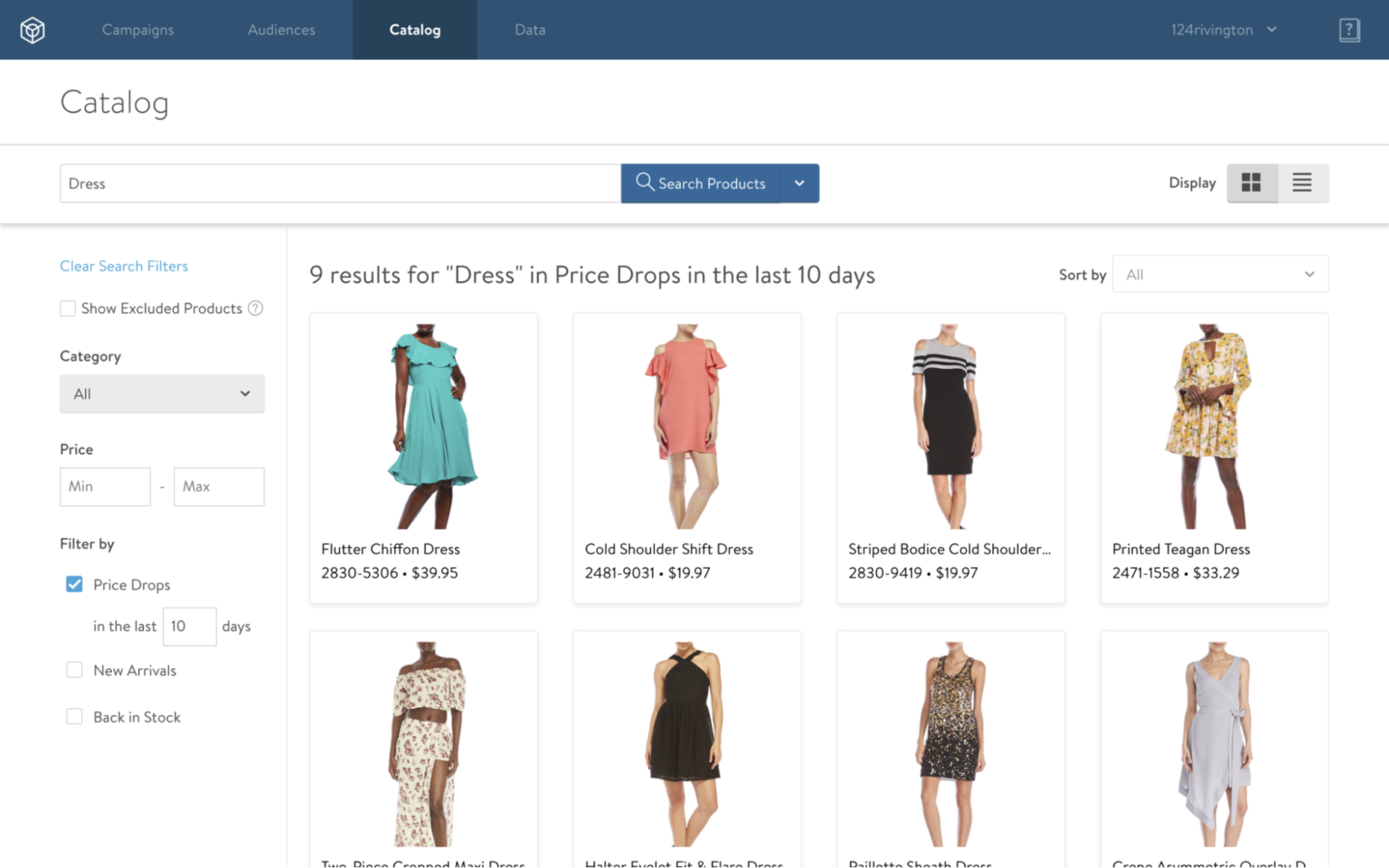 Why Do Retail Marketing Teams Need a Living Product Catalog?
If your retail marketing team relies on your ESP to drive personalized campaigns — those that surface relevant product recommendations to individual customers in a moment of need or rely on product-level segmentation like category affinity campaigns — then you need a system that you can trust to make decisions about which products to show which customers at any given time.
An ESP can only make those types of high quality decisions when it (1) has the right data available to drive those choices and (2) automatically takes action based on those choices. The living product catalog is essential to the first piece of this imperative.
The top performing retail marketing programs are built on three types of data: Behavior, customer and product data. This three-piece model is necessary to connect the "when" (behavior), "who" (customer) and "what" (product) required to create differentiated and timely experiences for individual shoppers. But for this model to truly deliver, that product data needs to be accurate at all times, and the only way to ensure that's the case is through a living product catalog within your ESP.
Along the way, a living product catalog delivers four key benefits:
1) No Data Feeds
A living product catalog makes data feeds a thing of the past. That's because the living product catalog ingests information about your products in real-time so that, as the name suggests, it matches exactly what's happening in your product catalog. As a result, you no longer have to set up or maintain data feeds, which we all know can be a headache-inducing job.
2) Always Accurate Data
Not only do data feeds create a lag time between when changes in your product catalog get recognized by your ESP, but they're also prone to breaking. Both situations lead to inaccurate data powering your campaigns, which can wreak havoc on the product recommendations you surface for customers. For example, there is nothing more frustrating to a customer than getting an email with a product they want only to click through and find it's out of stock or more expensive than advertised in the email. A living product catalog eliminates these issues to ensure you always have the most accurate, up-to-date data.
3) New Opportunities to Engage Customers
A living product catalog unlocks a host of new opportunities to engage customers, most notably in the form of merchandising triggers that are ready to launch without any additional system configuration. Whereas behavioral triggers capture intent by targeting already active customers, merchandising triggers manufacture intent by turning passive customers into active ones. Top performing merchandising triggered emails include price decrease, new arrival, low inventory and back in stock alerts.
4) Alignment with the Ultimate Source of Truth — Your Website
Finally, a living product catalog becomes even more beneficial when it collects data from the front end of your website. That's because your website is the customer-facing landing point for your brand's digital presence and is therefore the ultimate source of truth. It has gone through approvals by creative, merchandising, branding and other internal teams before getting pushed out to customers. As a result, pulling the product catalog information used to power your marketing engine directly from your website makes the most sense.
It's Only the Beginning: Why a Living Product Catalog is About to Become Even More Important
As we move into a world of 1:1 marketing (versus 1:many marketing), having a living product catalog will become even more important than it is now.
In the 1:many world where you send one email template to your entire audience, you only have to check a few products to ensure everything is in stock and accurately described.
But in the 1:1 world where emails dynamically populate the best content, products and offers for each customer, it's not scalable to proof every single variation. As a result, you need a system you can trust to pull in accurate information and make sound recommendations for each recipient.
What Can a Living Product Catalog Do For You?
As you think through the opportunities that a living product catalog would make possible for your team, consider the following questions:
How would you set up a triggered email based on a product attribute (e.g. price decreases or inventory changes)?

Once a product attribute changes, how quickly can you notify customers with an interest in that product?

How do you determine which products get displayed in email campaigns?

How do you make sure out of stock products are not included in messages?
Intrigued? Learn more about why product data is the missing piece to retail relevance and how you can overcome this challenge in our eBook on retail's email personalization problem.