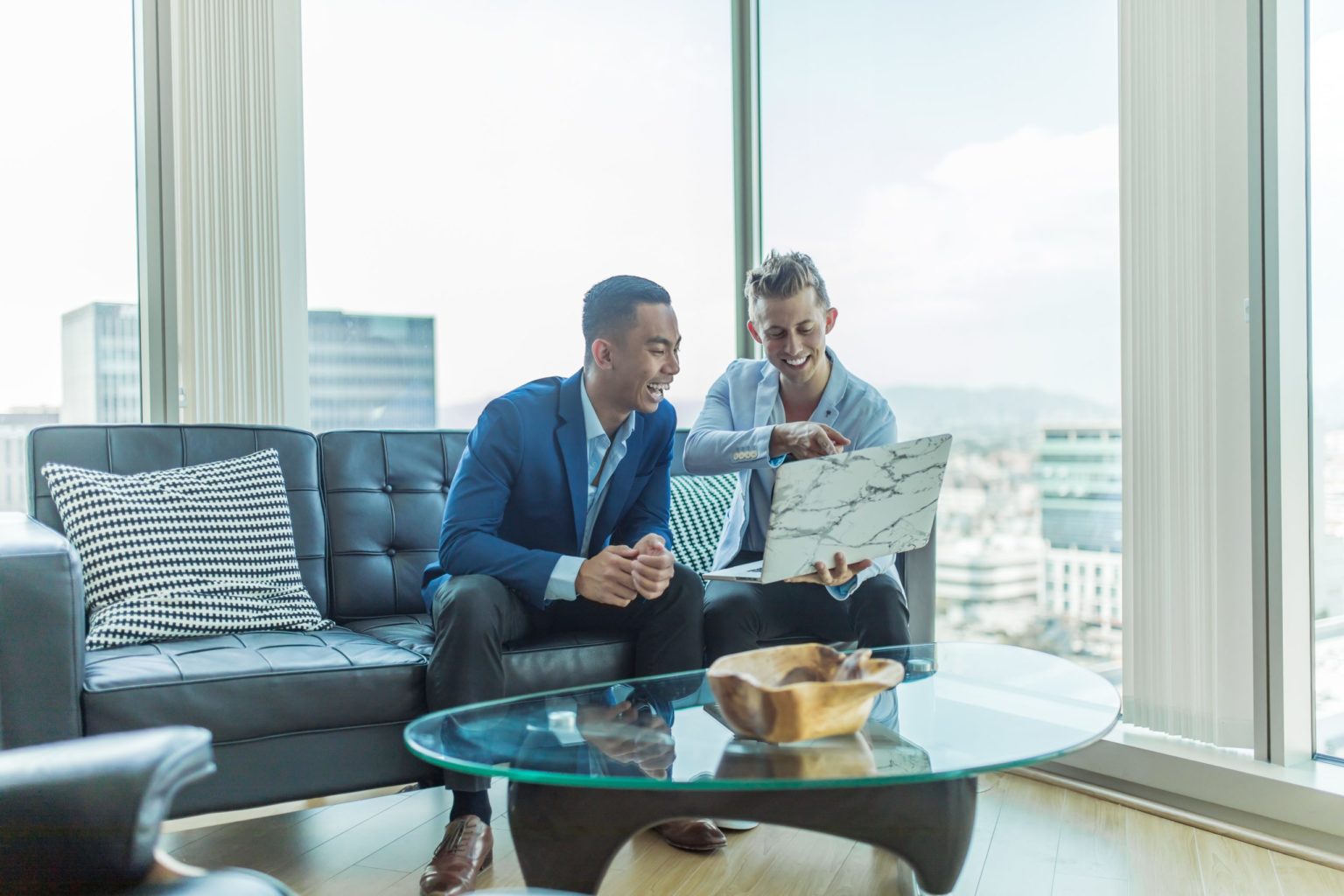 Trends
Do Millennial & Gen Z Consumers Still Use Email?
Consumers of younger generations can be tough nuts to crack. Because they're early adopters of new technologies and channels, they can be a difficult demographic for brands to keep up with. Although every few years, a new social channel manifests claiming to be the new way to connect with younger generations, a recent study by Bluecore and NAPCO Research has found that most of these consumers don't actually turn to social channels to learn about new products from brands. Instead, they use social channels as a place to connect with family and friends. Melissa Bell, Vice President of Vox Media explains, "At the end of the day, [social media] is a place where people want to share things that matter to them, whether it's a news story or their child walking."
So if these consumers are using social media channels to engage with friends and family, what channels are they using to engage with brands?
Email is the most preferred channel, across all demographics
In the same study, when consumers were asked how they would prefer to receive brand communications, an overwhelming number chose email (68%). In fact, across all demographics, respondents preferred email more than all other channels combined.
How would you prefer to receive brand communications?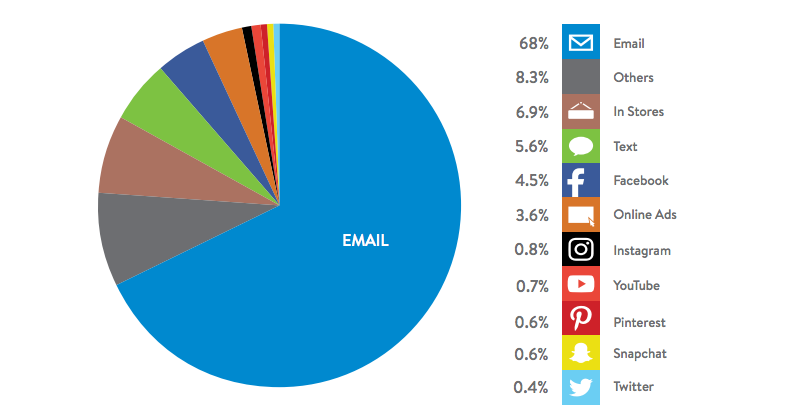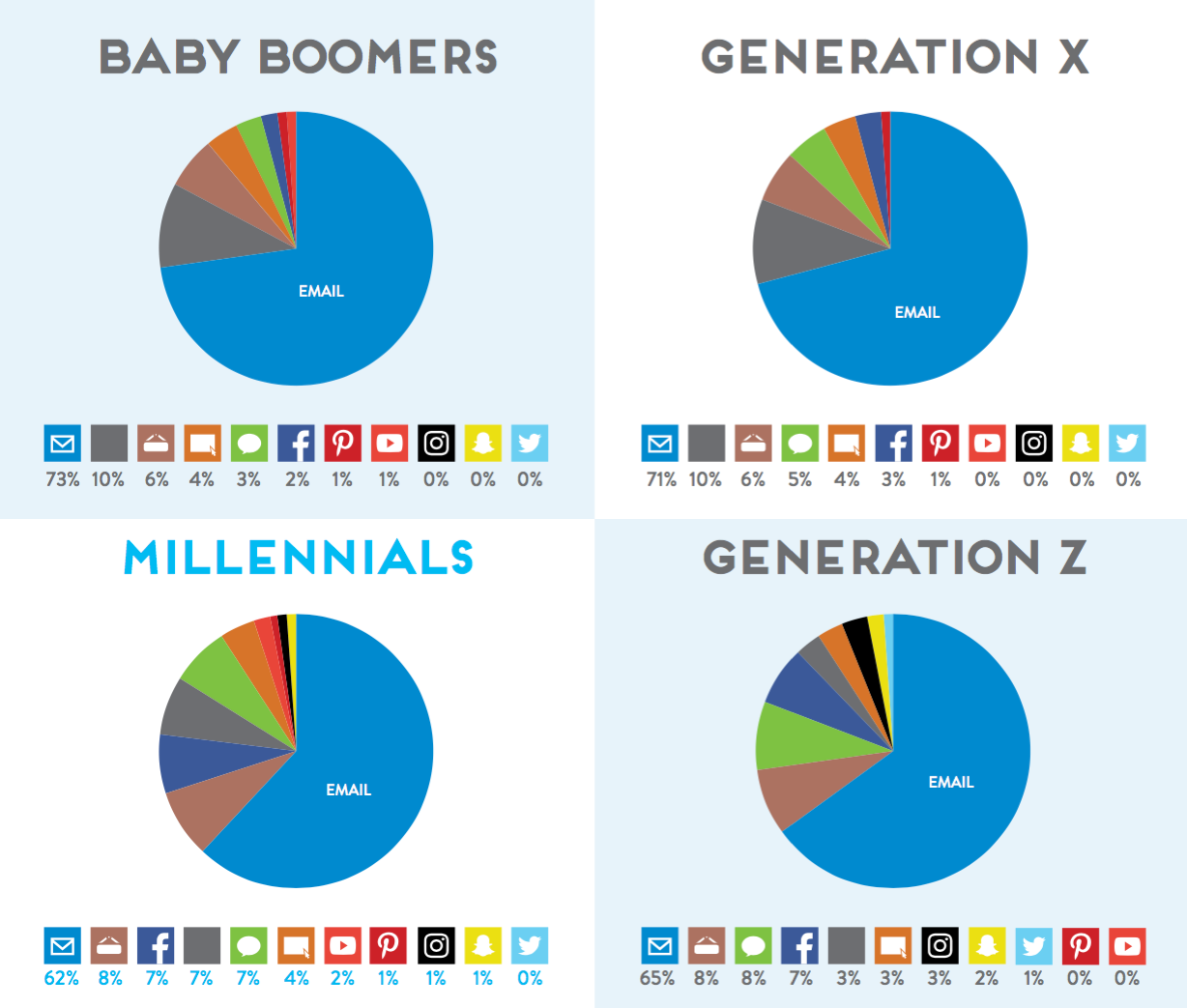 Email feels the most personal of all communication channels
Whether these numbers surprise you or not, the "what" of data isn't always as important as the "why." So why is email so greatly preferred over other communication channels? It has everything to do with personalization. With rising consumer expectations, delivering personalized experiences is at the top of every marketer's mind. But when it comes to actually finding out how to tactically deliver that experience, marketers have been stumped. Turns out, the channel that delivers personalization best has been under the marketer's nose this whole time. When consumers were asked which communication channel feels the most personal, the results were almost duplicative to preferences.
Of the channels from which you receive communication from brands, which feel most personal?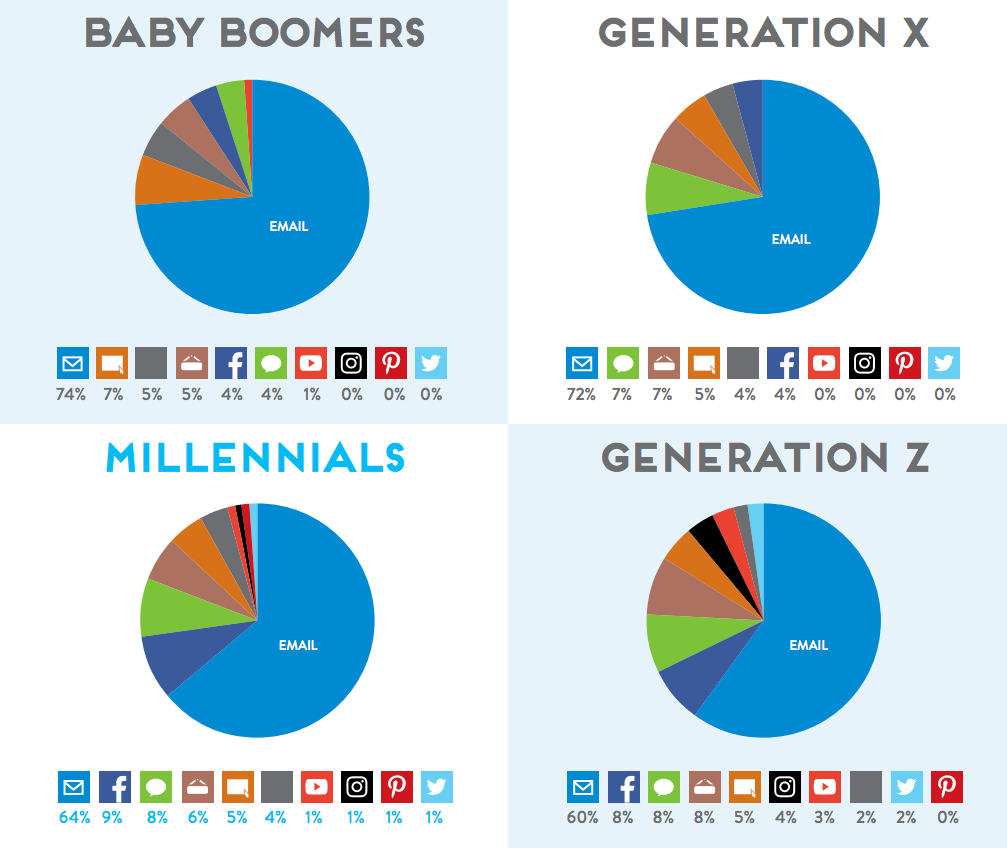 On average, 68% of respondents chose email as the most personal channel. Although younger audiences found channels such as Facebook, in-store and text to provide some greater personalization, email still overwhelmingly outperforms all other channels for both Millennials (64%) and Generation Z (60%).
This shows that for all consumers, even of younger generations, personalization is an incredibly important aspect of communication and email is the channel that delivers that experience best.