2020 Retail Email Benchmark Report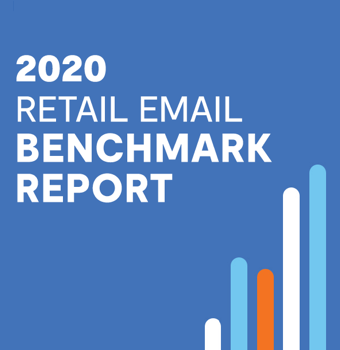 Bluecore's 2020 Retail Email Benchmark Report is based on data from March 2019 through February 2020. It establishes a series of benchmarks for 11 types of communications critical to driving ecommerce revenue including triggered emails and one-time sends, and it informs retailers of key areas of focus to ignite engagement. A reliable, long-term benchmark for retail marketers to measure their performance against, the time frame was specifically chosen to avoid any unusual activity due to COVID-19. Key findings include:
With personalization now a requirement, retailers' focus is shifting to how fast they can personalize their entire email program

Cart size is a key indicator of retailers' campaign success

The long-term benefits of customer retention far outweigh those of customer acquisition

There isn't one end-all be-all type of email; high performing programs require a well-curated email mix
How do your campaigns measure up? Download the 2020 Retail Email Benchmark Report to find out.