We empower retailers to discover their best customers — and keep them for life.
Unlike systems built for mass marketing and one-and-done transactions, we uniquely unify shopper & product data to predict and deliver the best personalized customer experiences wherever your shoppers are online.
Our difference is fueled by our beliefs.
The Bluecore platform is built to help you take advantage of the convergence of important trends proven for the future of high-velocity retail growth.
Retailers need to own their own data.
Retailers should have full access to their own enriched data, which is why Bluecore was founded on the premise of first-party data and identification.
Move at the speed of the consumer.
It's no longer just about price and proximity — brands need to curate the "best" product and context to fit someone's preferences every time they're online.
Retailers should pay for outcomes, not outputs.
The industry's first success-driven business model enables retailers to focus on personalization and driving customer engagement rather than incentivizing higher send volumes.
Activate the repeat buyer through 1:1 personalization.
Ecommerce brands need to be able to have a unified view of the product catalog and customer data to recommend the next best product and offer.
Award-winning platform and team.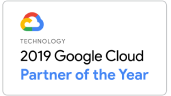 Get to know the leadership team.
Our patents.
We invest in our ability to unify the product catalog and the consumer into a scalable retail data mode to trigger and personalize at scale.
Shopper and Product Match
Real-time match of shopper and product data. Issued 2017
16/824,446
Automatic Frequency Capping
Automated frequency, send-time & campaign prioritization. Issued 2019
16/824,446
Smart Campaign™ with Autopilot
1:1 product, offer & content recommendations. Issued 2020
16/824,446
Shopper Experience Optimization
Acting on real-time shopper signal. Issued 2020
16/824,446
Our investors.
Bluecore has raised over $250 million and is backed by some of the world's leading venture firms that fuel our ability to unlock a new level of retail growth.