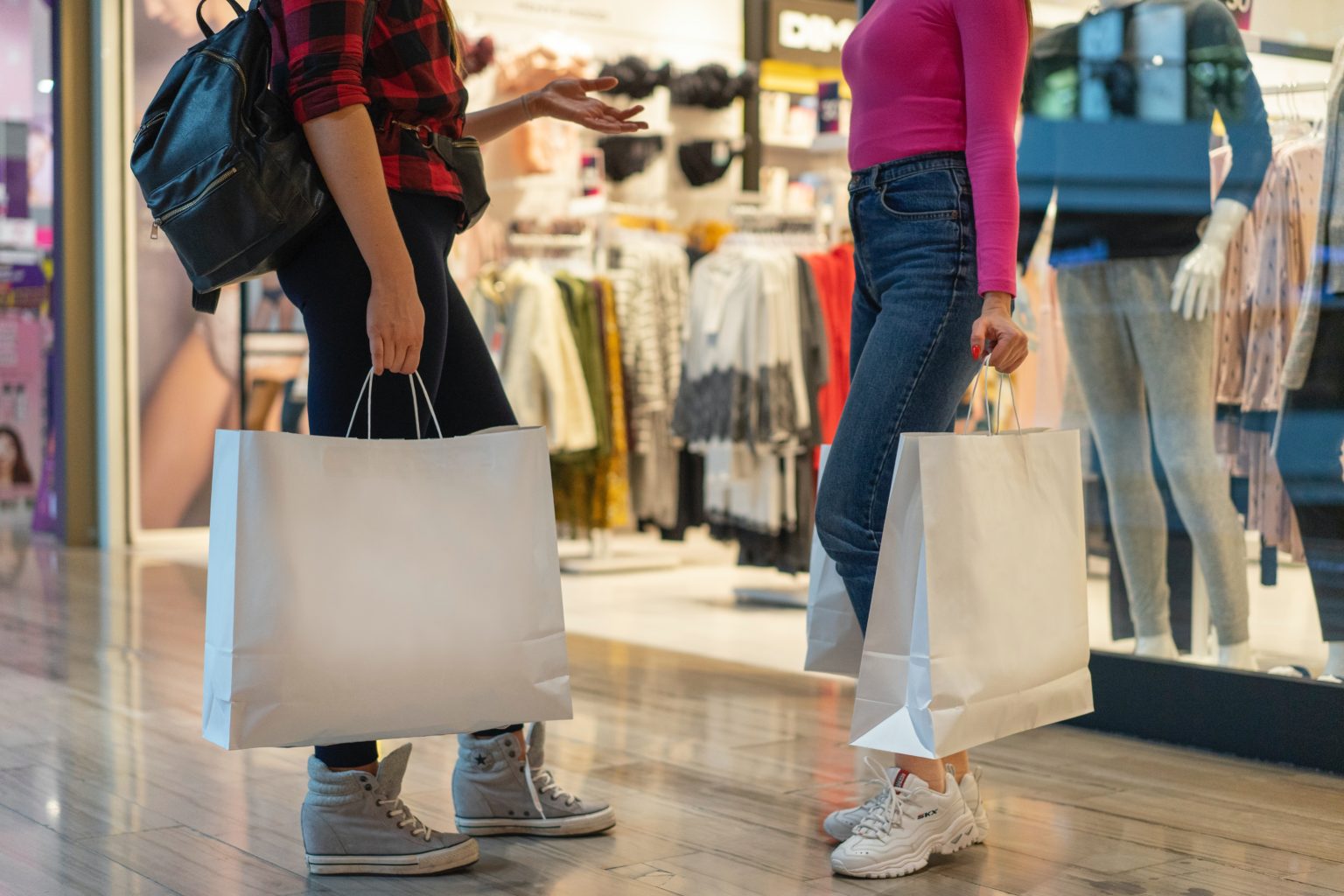 Strategy
6 Trends Leading Retail Marketing in 2023
In 2022, shoppers faced financial pressure unlike what we've seen in ten years, since the Great Depression. 
But surprisingly, as discovered by holiday shopping trends, shoppers have remained resilient and shopping, despite pressure from inflation. This year, shoppers will keep shopping — but their dollars have become less disposable, and they're turning the tables on brands in a "what have you done for me, lately?" economy.
We'll see shoppers take experiences into their own hands, and continuously redefine those experiences through changing personal preference and increased demand for cutting edge experiences. We'll see retail marketers race to keep up with that speed and preference, and continue to prioritize loyalty and care to engage this new breed of shoppers, while saving bottom line, supported by practical applications of artificial intelligence. 
Read below for a closer look into what we'll see in 2023, from industry trends to retail marketing trends and fundamental changes in shopper behavior.
Top retail trends we'll see in 2023

Here's what we're expecting to see this year.
Traditional marketing tactics will see a renaissance. Fashion trends always have a way of coming back (think 90's low-rise and slip dresses). Similarly, we'll see retail marketing trends like direct mail make a comeback.
Brands will see shoppers unsubscribe from text. Shoppers love the ease and accessibility of text message marketing, but if retail marketers don't tread carefully, they'll see an influx of unsubscribes.
Loyalty programs will rise — but not all will actually drive loyalty. As retail marketers prioritize shopper loyalty, we'll see these programs rise — but it will take more than birthday gifts and points to deliver value back to brands through repeat purchases.
Artificial intelligence will need to go beyond a buzzword to be valuable. The use of artificial intelligence has been used to generate interest from providers, however retailers will need to seek more practical applications of artificial intelligence to fully realize its value.
Marketers will waste money on shoppers who would have converted anyway. Shoppers have traditionally been segmented by demographics and purchase history, but brands need to create a different distinction within audiences to preserve margin.
The customer journey will no longer be relevant. The predetermined, linear shopper path will cease to exist, as every shopper's experience and reason for engagement is completely unique and personal, every time they shop and interact.
Let's take a closer look at the trends.
Traditional marketing tactics will see a renaissance
Over the past few years, marketing teams have gone for the shiny new retail marketing objects like influencer marketing, Roblox, Instagram ads, and more — but while marketers may have seen some success with those channels, that doesn't necessarily mean that would-be retro channels like direct mail and traditional channels like email are dead.
This year, we'll see retail marketers use more direct mail to cut through the noise of the digital landscape to drive revenue. We'll also see retailers prioritize email more than recent years, since it remains a top communication channel across generations — with most shoppers checking email at least once a day.
To really be successful with these more traditional marketing tactics, brands still have to understand who their customers are, how they are interacting with the brand and what products they're engaging with. Just like any digital channel, creating highly-curated experiences for shoppers based on what retailers know about them will be what makes these "old" marketing tactics keep up, or even rise above, what's currently out there.
Brands will see shoppers unsubscribe from text
Shoppers love getting texts from brands because it's quick, easy and accessible. However, shoppers will be quicker to unsubscribe when they get the wrong message — more than any other channel.
A shopper's phone (particularly text) is a more personal and intimate form of communication — so it makes each text message more high stakes. Mass marketing tactics will tire shoppers quickly. This year, we'll see shoppers unsubscribe at a higher rate from SMS, and we'll also see a decline in revenue from SMS — unless brands take a different approach than batch-and-blast and heavy discounting.
To succeed with text message marketing, brands will need to curate each text message that they send to experience the full power of text message marketing and its impact on shopper loyalty and the bottom line.
Loyalty programs will rise — but not all will be successful
Retail marketers have made loyalty much more of a priority this year, like we saw over Cyber Week. We expect to continue to see loyalty programs rise from retail marketers. But that doesn't necessarily mean that all will actually drive loyalty.
As retail marketers continue to navigate the impact of inflation in 2023 with unreliable spending patterns, retailers will look further to invest in loyalty programs — but today's shoppers want more than just loyalty points and free birthday gifts. These programs will also erode a retailer's profits with perks that don't lead to conversion or an increase in lifetime value.
To better deepen shopper loyalty, retailers should give equal or more effort to getting shoppers to each next buy with predictive intelligence — from content and offers to product and preferences — to influence each shopper to purchase.
Artificial intelligence will need to go beyond a buzzword to be valuable
Artificial intelligence (AI) isn't a word that's new to retail marketing. It's a buzzy concept that technology providers use to create interest and demand for products — however, companies will need to look beyond the word itself to ensure that they're getting true value from a product's intelligence.
This year, retail marketers will seek out AI that helps them do more with less people, and drive more revenue. The AI won't be as important as the actual outcomes that AI drives for retail marketers, like efficiency, revenue, margin preservation, repeat purchases and more. If products don't provide those outcomes, retail marketers will seek providers that make those practical, outcome-driven applications of their intelligence.
Marketers will waste money on shoppers who would have converted anyway
Retail marketers traditionally segment and categorize shoppers based on things like demographics, and purchase history. However, retail marketers are lacking distinction between buyers and non-buyers — and it's cost them.
This year, marketers will continue to spend money on shoppers that were already willing to buy — if they don't separate current customers from new customers in prospecting campaigns. This means that retail marketers will invest large amounts of budget into "acquiring" shoppers on paid media who have already purchased, when they could have saved by reaching those shoppers on more cost effective channels.
Marketers who make it a priority to target buyers and non-buyers differently, and who focus on retaining current customers, will drive revenue that will give them the flexibility to also invest in customer acquisition.
The customer journey will no longer be relevant
Retail marketers have traditionally designed strategies around a predetermined, linear customer pathway that they assume shoppers will follow. However, shoppers are making purchases for purely personal reasons — so every shopper's journey will differ, every time they shop.
The retail marketers that thrive this year and beyond will shift investing resources from the traditional, static customer journey to a program design that reacts to the cues and signals of shopper behavior across channels, with the products and specific product attributes they're seeking, and their primary motivator to buy (like reviews, ads, or discounts).
Since any moment could be a shoppable moment, brands must be ready to meet shoppers with the right content and products, in the moment they're most likely to buy. Brands will do this by partnering with technology providers that can match that speed and agility.
It's all about me in 2023
This year, shoppers will emerge as the primary deciders of their own experiences — and they'll remain loyal (from the impact of inflation and beyond) to the brands who can deliver those "all about me" experiences — on a silver platter.