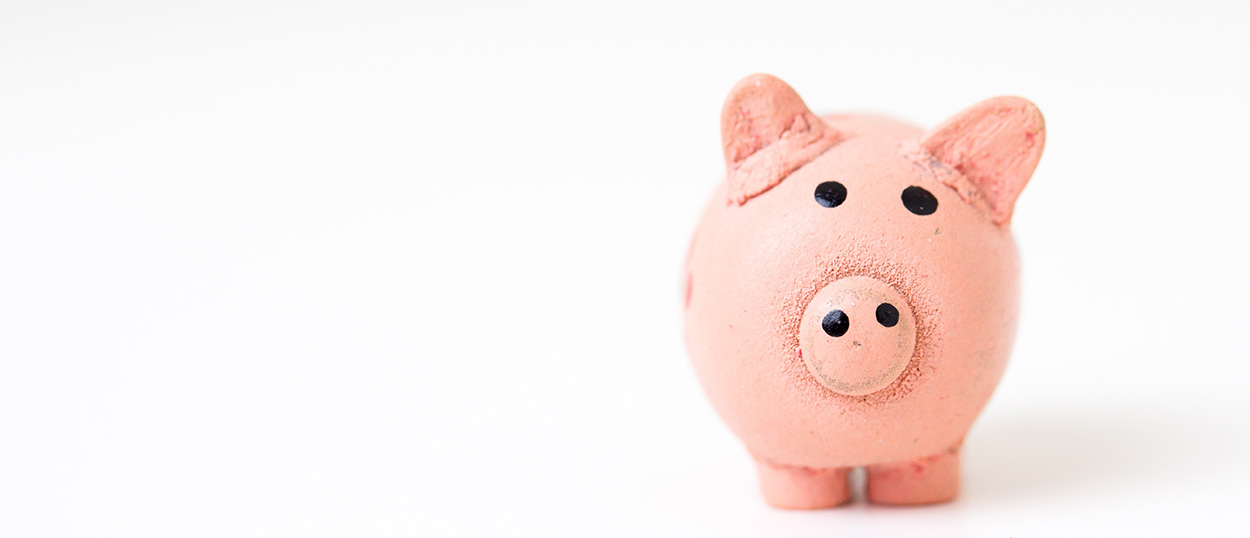 How-to
How to Drive ROI with Triggered Email
According to Econsultancy, only 20% of marketers use behavioral triggers to complement their email marketing strategies. "The technical hurdles to implementation have been really difficult in the past and the types of triggers that are truly meaningful were not quite scalable with previous technology sets," said Fayez Mohamood, CEO of Bluecore.
This had led many email marketers to believe the misconceptions about trigger emails due to previous complications with implementation and the lack of understanding of the results email triggers can drive on behalf of their ecommerce company.
Learn why trigger based and automated marketing emails are valuable and how they can help you better utilize your customer data to improve conversion rates and drive ROI for your business.
Finding Opportunity Within Your Existing Customer Behavioral Data
Marketers today are expected to monitor the analytics of their campaigns to ensure they are providing a positive ROI as compared to their investment in a particular channel. "To date, we've reached an inflection point where marketers need to know how to take action on their data and understand the technologies available to help them better facilitate driving results from company data," added Mohamood.
For many marketers, the first step to finding value in your customer data is to refer to your analytics, whether that's Google Analytics, Omniture or another tracking platform, and to start diving into the performance of your various conversion funnels. Larger organizations may have business teams dedicated to analyzing and segmenting this data.
An often overlooked source of critical data can be pulled directly from your product catalogs. Both customer behaviors and changes to the product catalog will reveal trends around failed conversions, customer drop off points or out-of-stock products. These are potential opportunities to reconnect with your shoppers and help influence them to convert with automated emails.
For example, many ecommerce companies find data that suggests their shoppers begin an order but fail to complete their purchase. This shopping cart abandonment data can illustrate a large amount of lost opportunity revenue. With some companies reporting that up to 74% of shopping carts are left abandoned, it is not an uncommon problem.
By analyzing your conversion funnels and customer data, you can better determine where behavioral triggers can help drive ROI. For example, Serena & Lily aims to tackle lost opportunities that they found in their data by triggering the following email when a shopper abandons their order.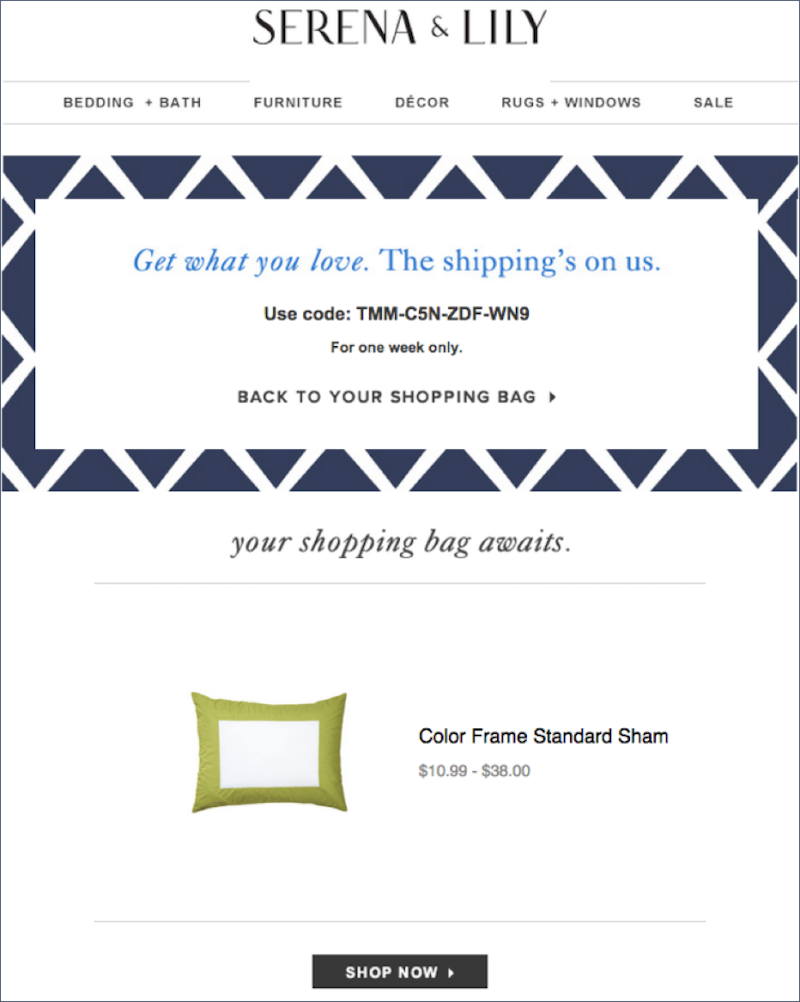 In addition to a reminder, Serena & Lily also offers free shipping to better incentivize their shoppers to come back again and make a specific purchase. While offering incentives can increase the effectiveness of a particular triggered email, you should test a variety of these tactics to decide which align best with your marketing and revenue goals.
Implementing Automated Emails to Drive ROI
Independent research firm, MarketingSherpa, recently reported that automated emails receive higher open, click through and conversion rates when compared to emails sent manually. While improving these metrics is important, perhaps what is most notable is that automated emails generated nearly three times more revenue than their manually delivered counterparts.
Automated emails are often more effective because your brand can target your audience based on their behavioral data, which means that you can send more relevant and personalized content to your shoppers at times where your company is already top of mind.
For example, let's say a shopper recently purchased a pair of Herringbone suit pants from Perry Ellis. By sending an automated follow up email, Perry Ellis now has an opportunity to upsell and generate more revenue by catering this email content to the details that the shopper provided at checkout.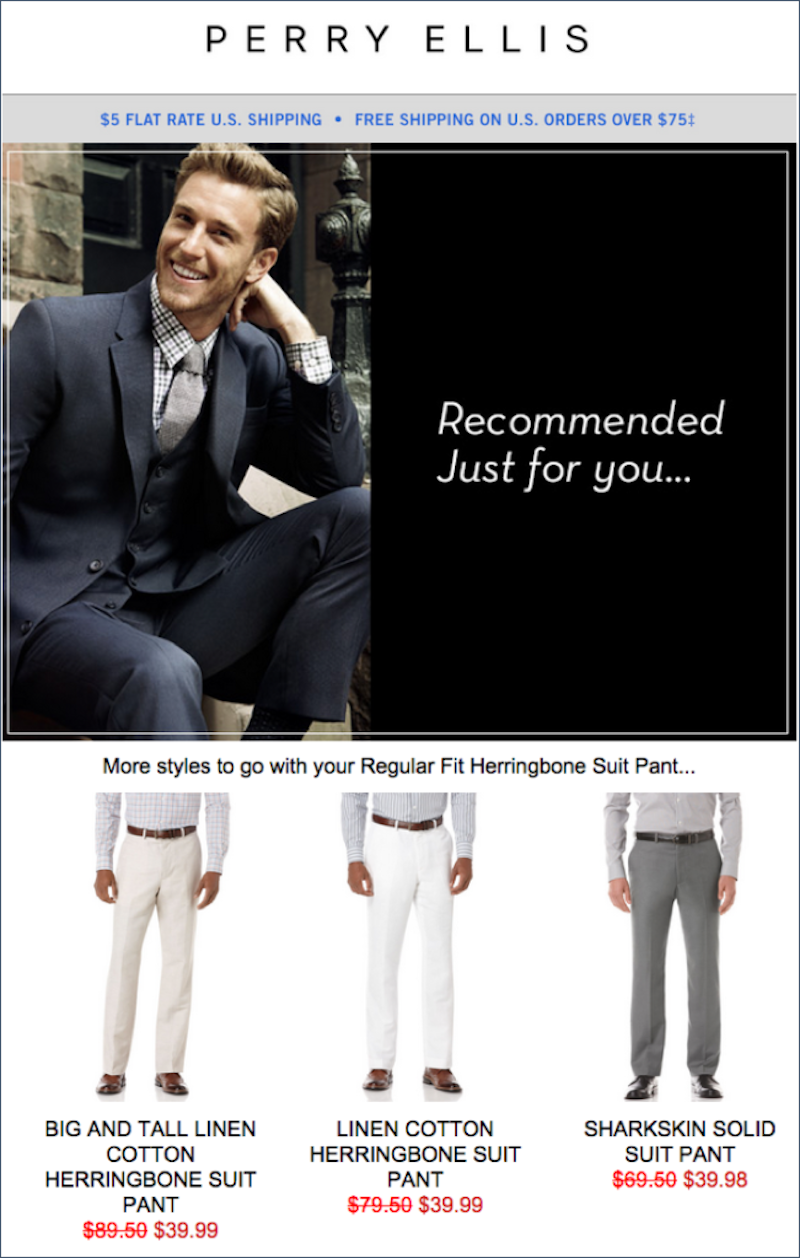 Perry Ellis uses their customer data to better understand what products are related or often purchased together and can leverage this to provide more interesting content to their shoppers. The more personalized the email, the more likely it will resonate with the shopper and influence actions.
It's also important to understand the difference between trigger emails that drive engagement and immediate revenue for your business, according to Mohamood.
"For example, many post purchase emails are typically more focused on engagement, satisfaction and driving revenue in the long-term like a survey or content centered around better using a product recently purchased, than they are on generating immediate revenue from an existing customer like a related products trigger," he added.
The difference in whether a trigger drives action or revenue totally depends on the company, the average order value of their products and the goals they are trying to achieve, said Mohamood. Triggers are flexible when you have a system that allows you to quickly adjust based on the feedback you're receiving from your customer and product catalog data.
To best drive revenue for you company, prioritize the customer behaviors that are preventing conversions  and create personalized triggered emails that help guide your shoppers through your sales funnels. Consider the interests and needs of your shoppers when designing these emails to better increase opens, click through rates and the ROI of your email marketing campaigns.