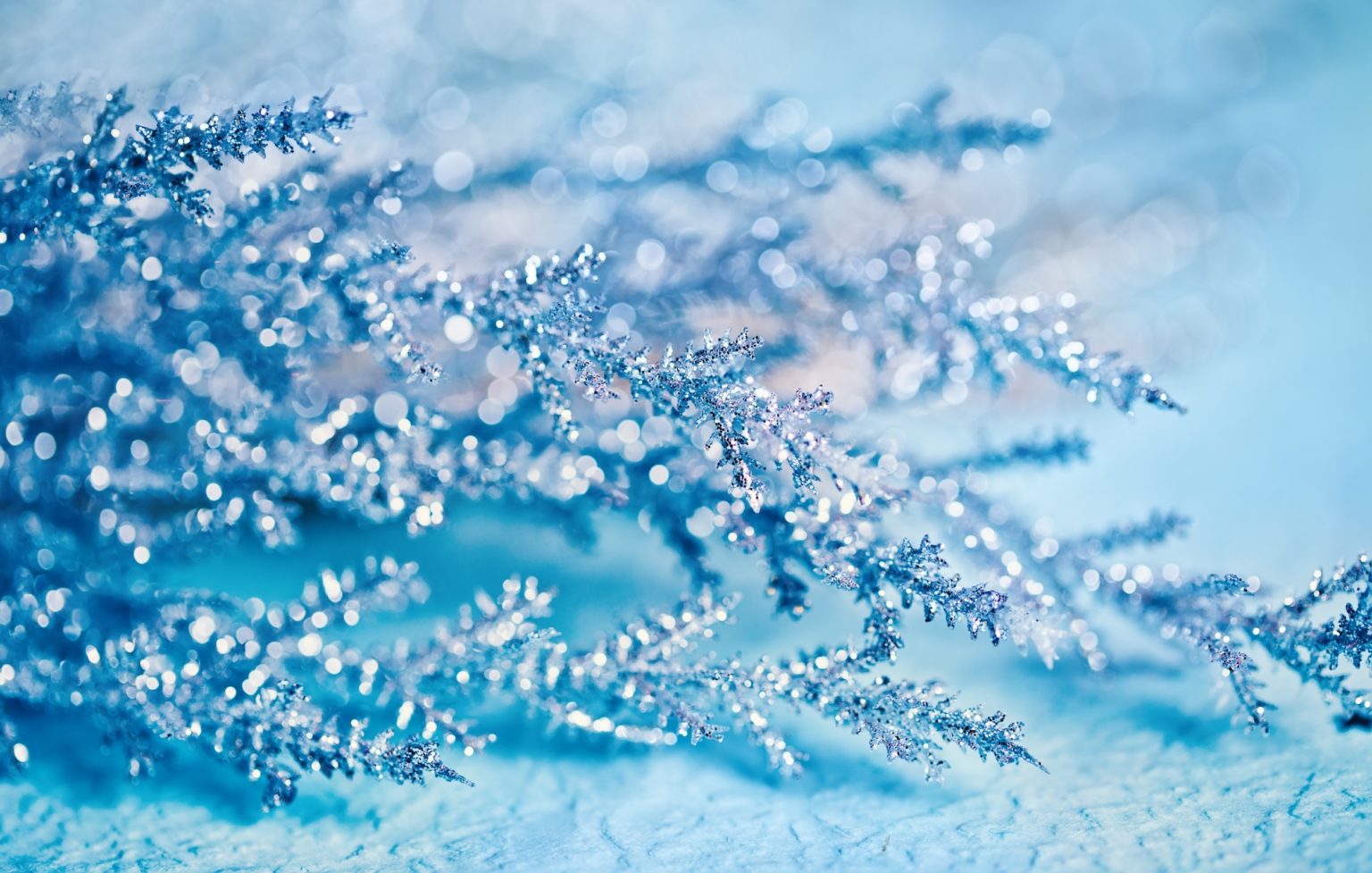 Trends
Retailers Win Big on Black Friday, Cyber Monday 2018: The Data Behind a Record-Breaking Cyber Week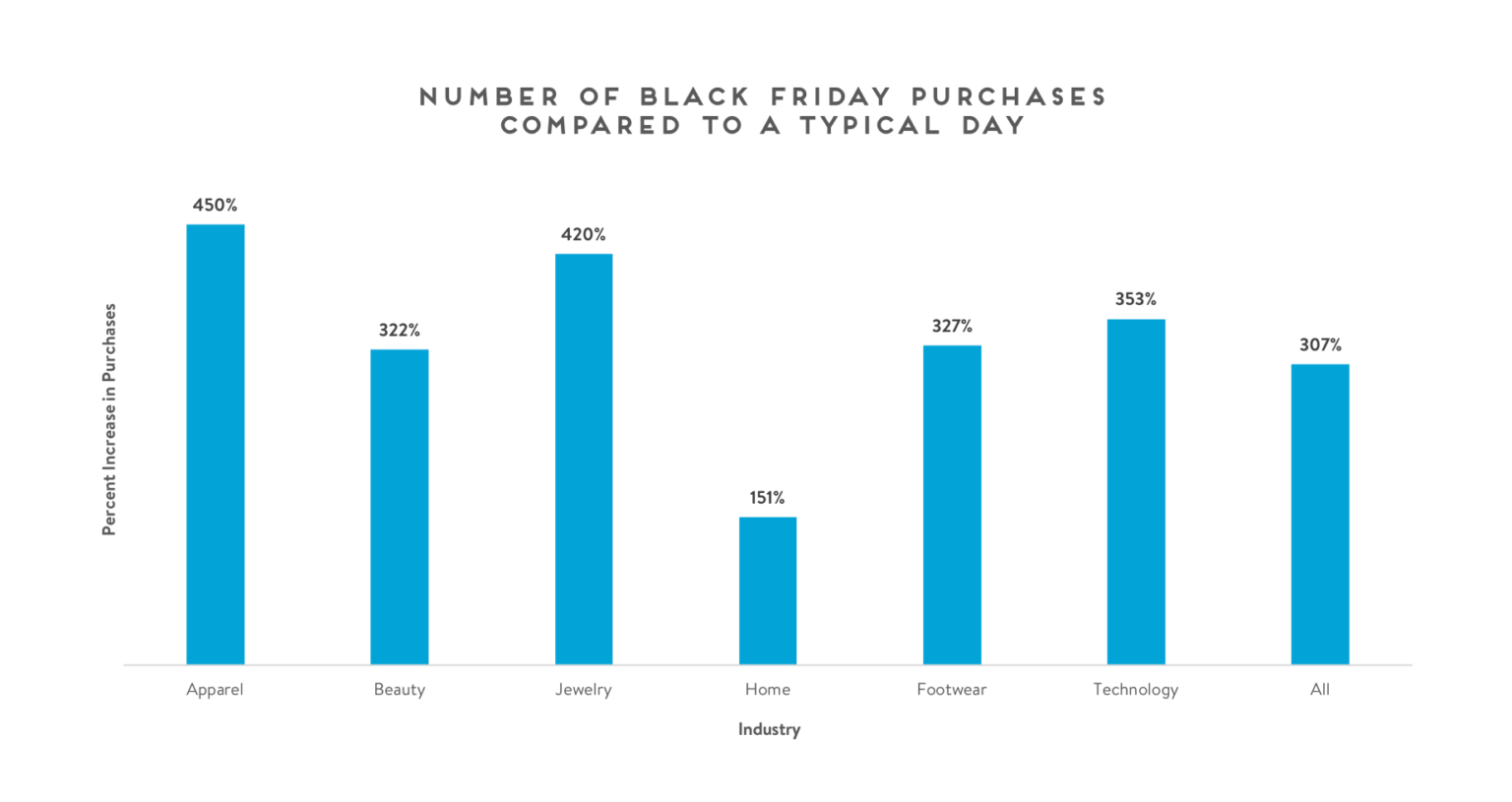 Apparel and jewelry retailers, in particular, were the big winners, seeing increases in orders upwards of 400% compared to a typical day. Notably, these increases in orders came despite slight decreases in site traffic compared to Black Friday 2017, indicating successful targeting efforts from these retailers.
Among Black Friday shoppers, nearly one-third did their research first. Across the board, an average 30% of Black Friday shoppers viewed a product that they bought at least once during the two weeks prior.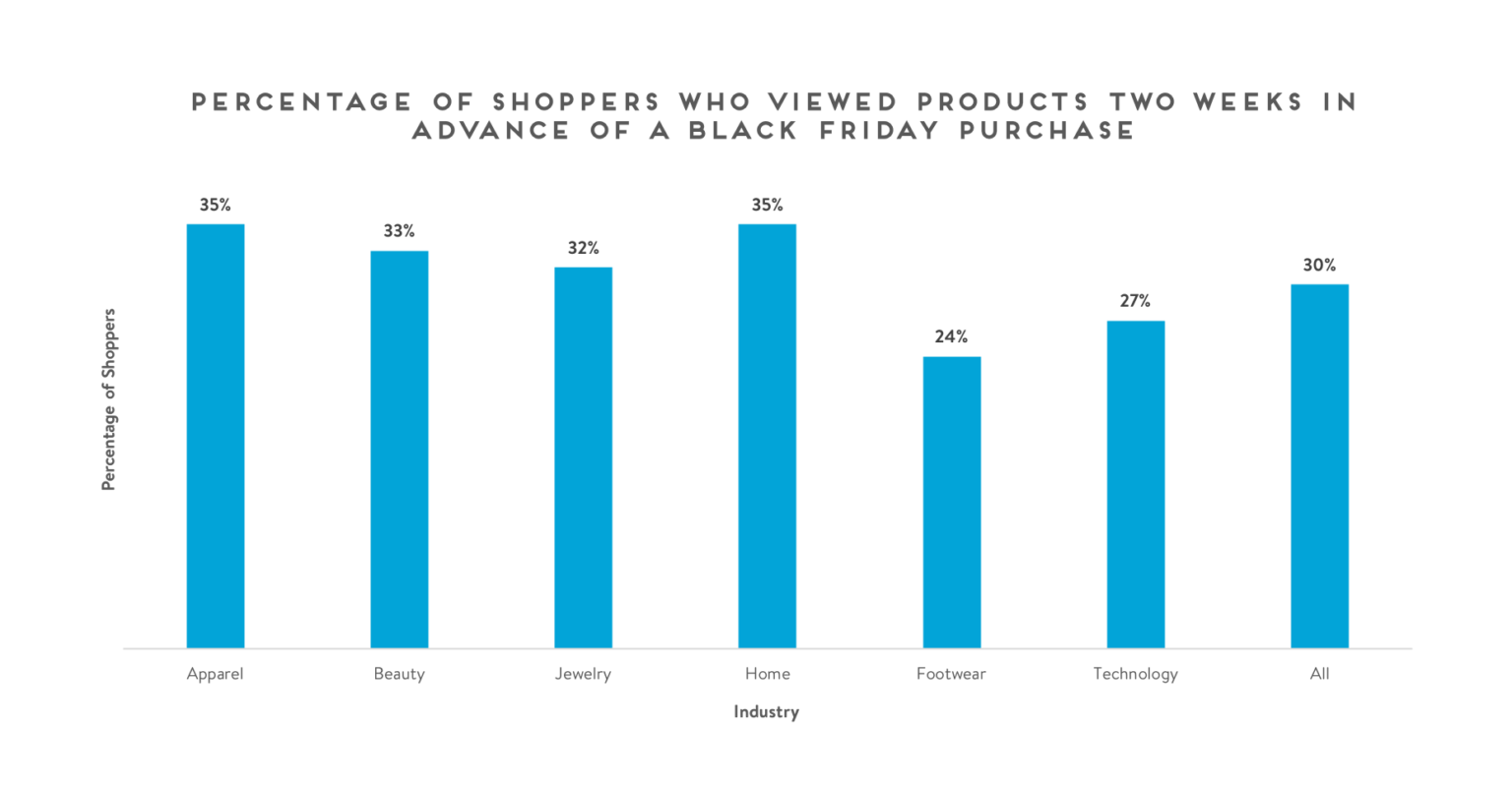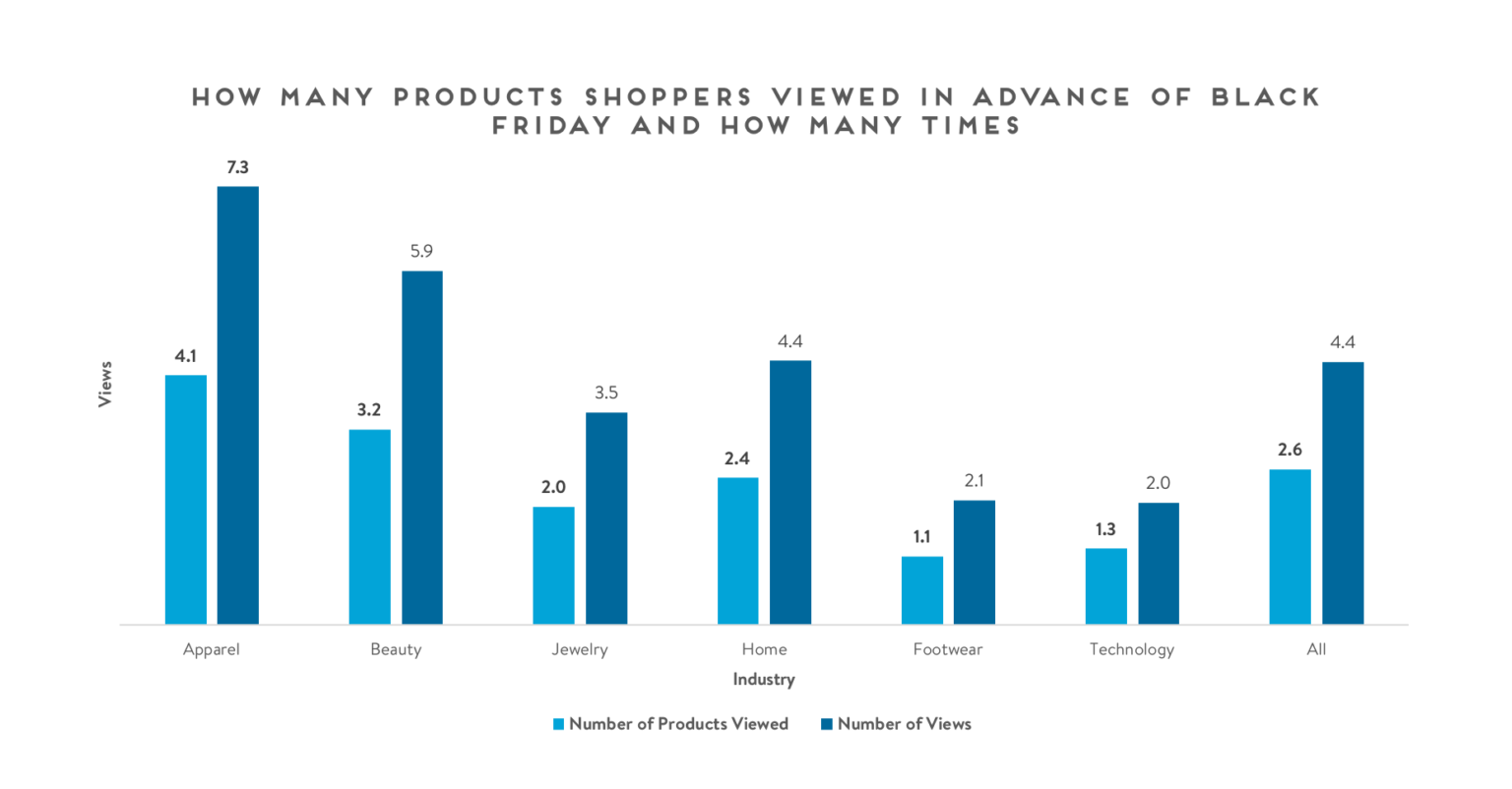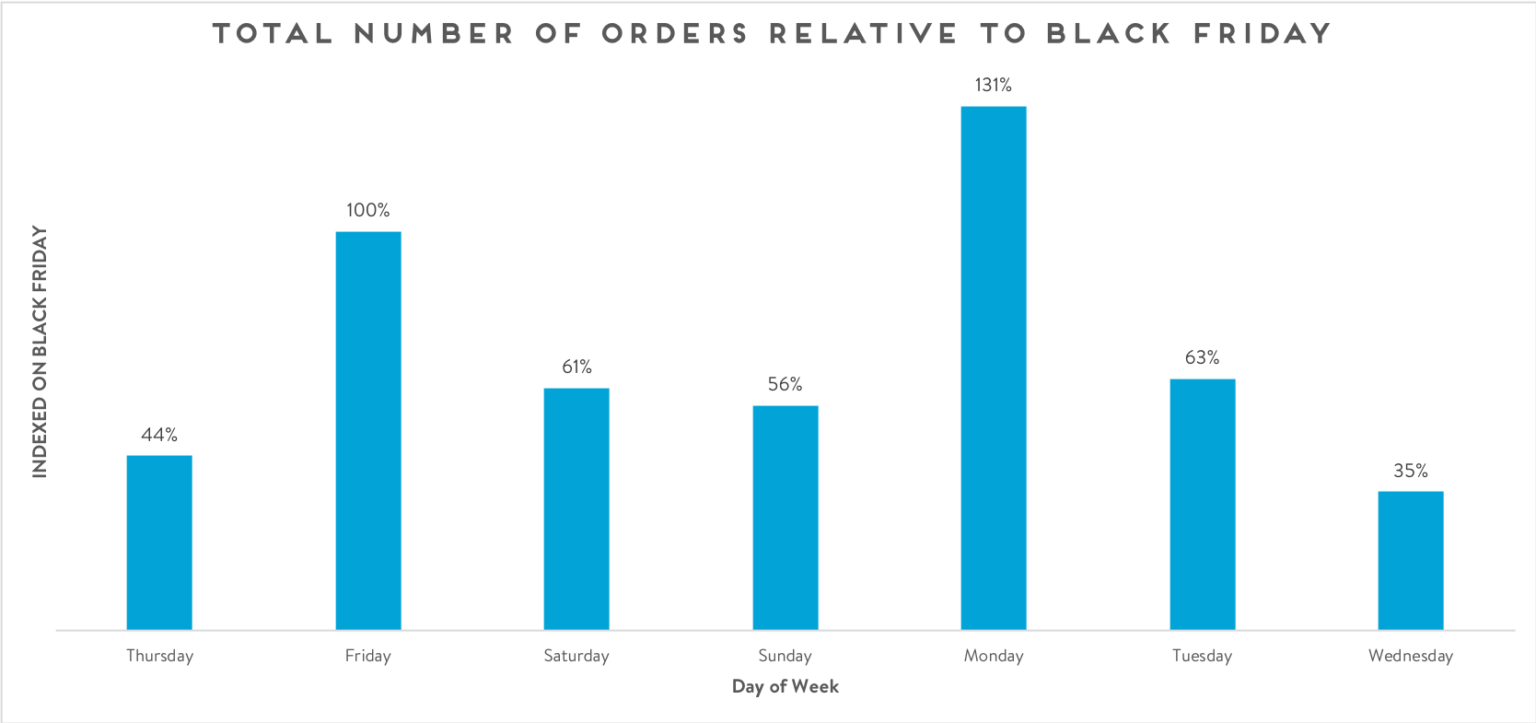 And while there was substantial variation in the total number of orders placed throughout the week, the average order value stayed relatively steady. The same holds true for the number of products per order.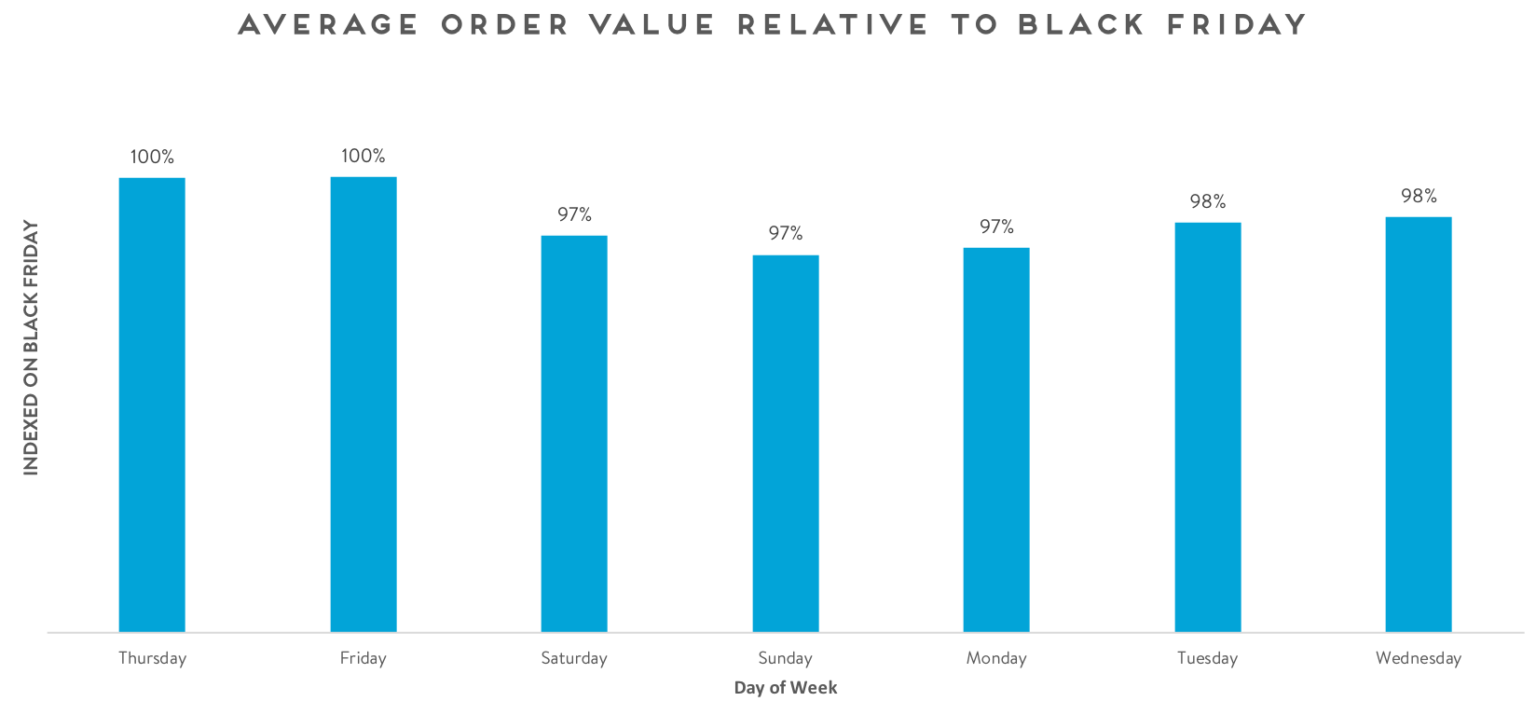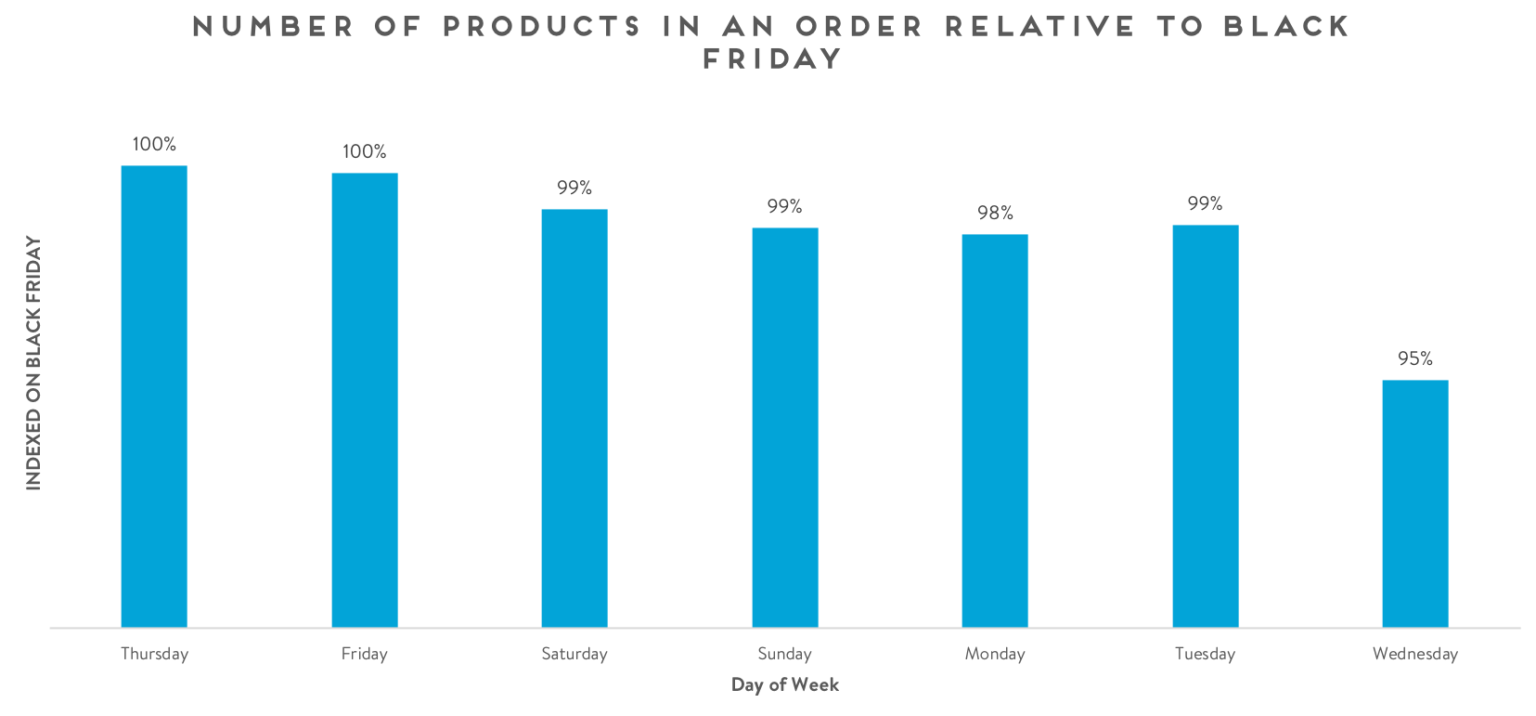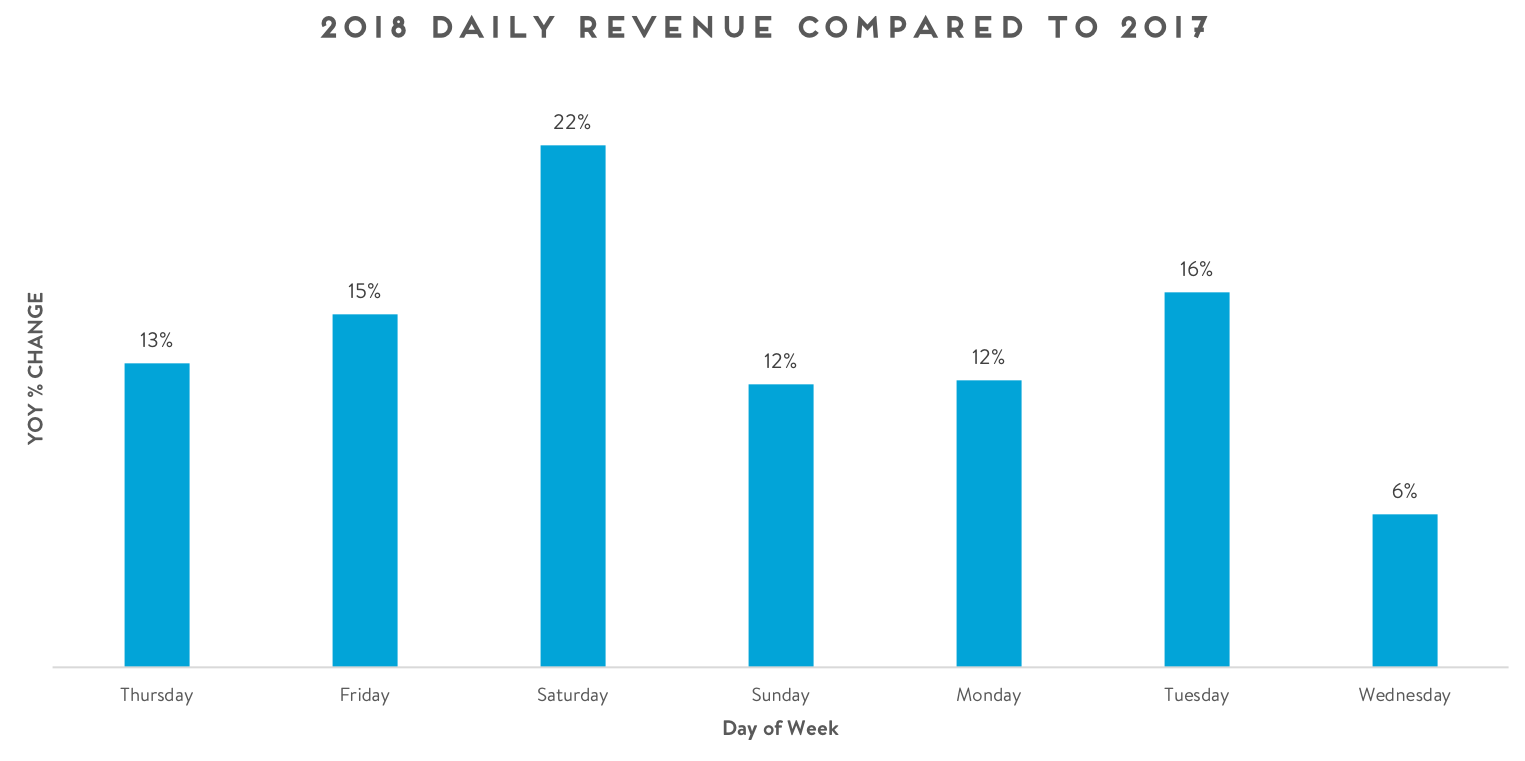 While each day of the week also saw increases in site traffic, these spikes were less pronounced than the increase in revenue. Once again, this finding indicates that retailers were successful at targeting customers to get the right shoppers onsite.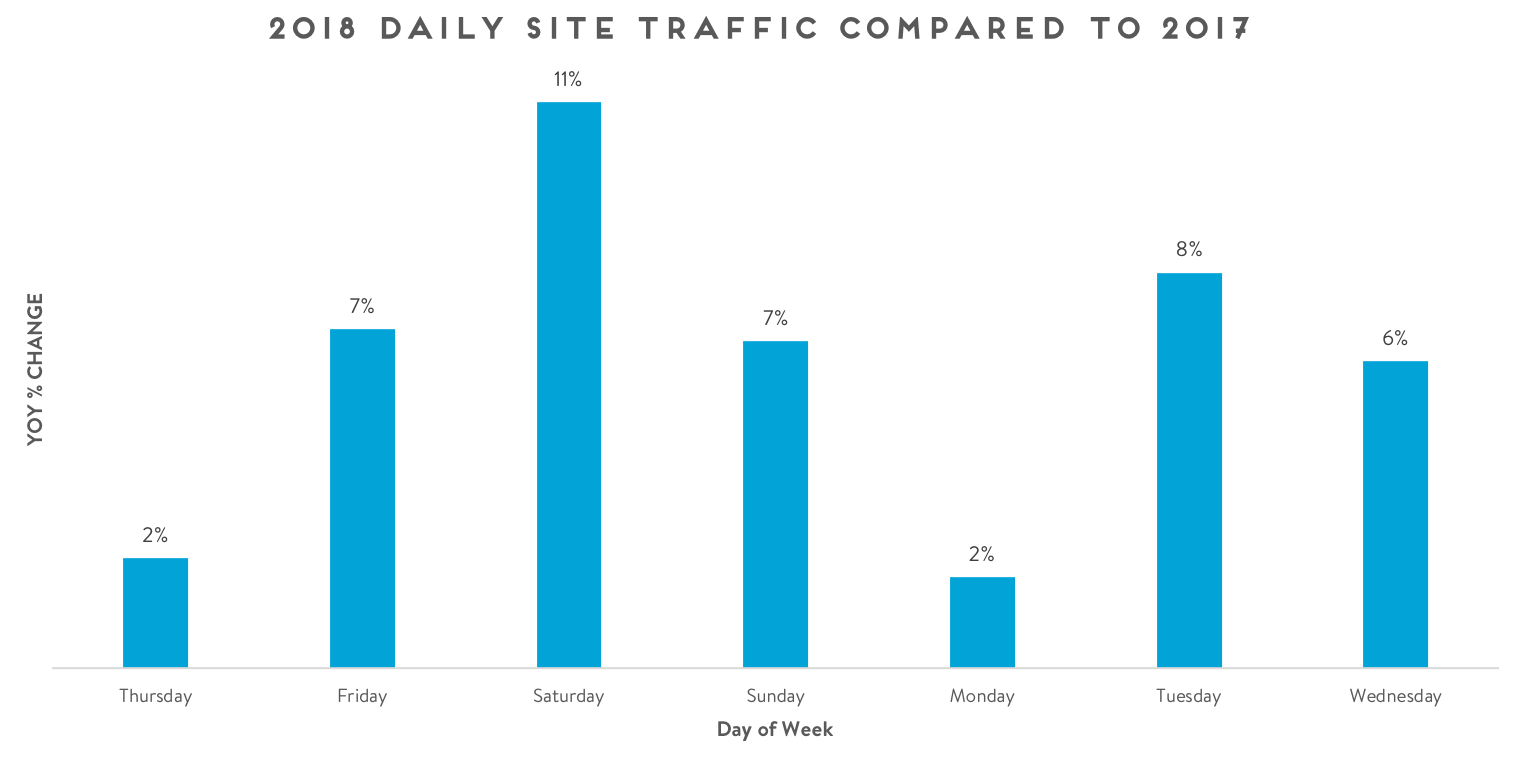 Finally, each day of Cyber Week 2018 saw an increase in the number of customers who placed orders compared to 2017. Altogether, this data suggests that even though retailers had less traffic in 2018 than they did in 2017, they did a better job of converting customers once they landed onsite in 2018 compared to 2017.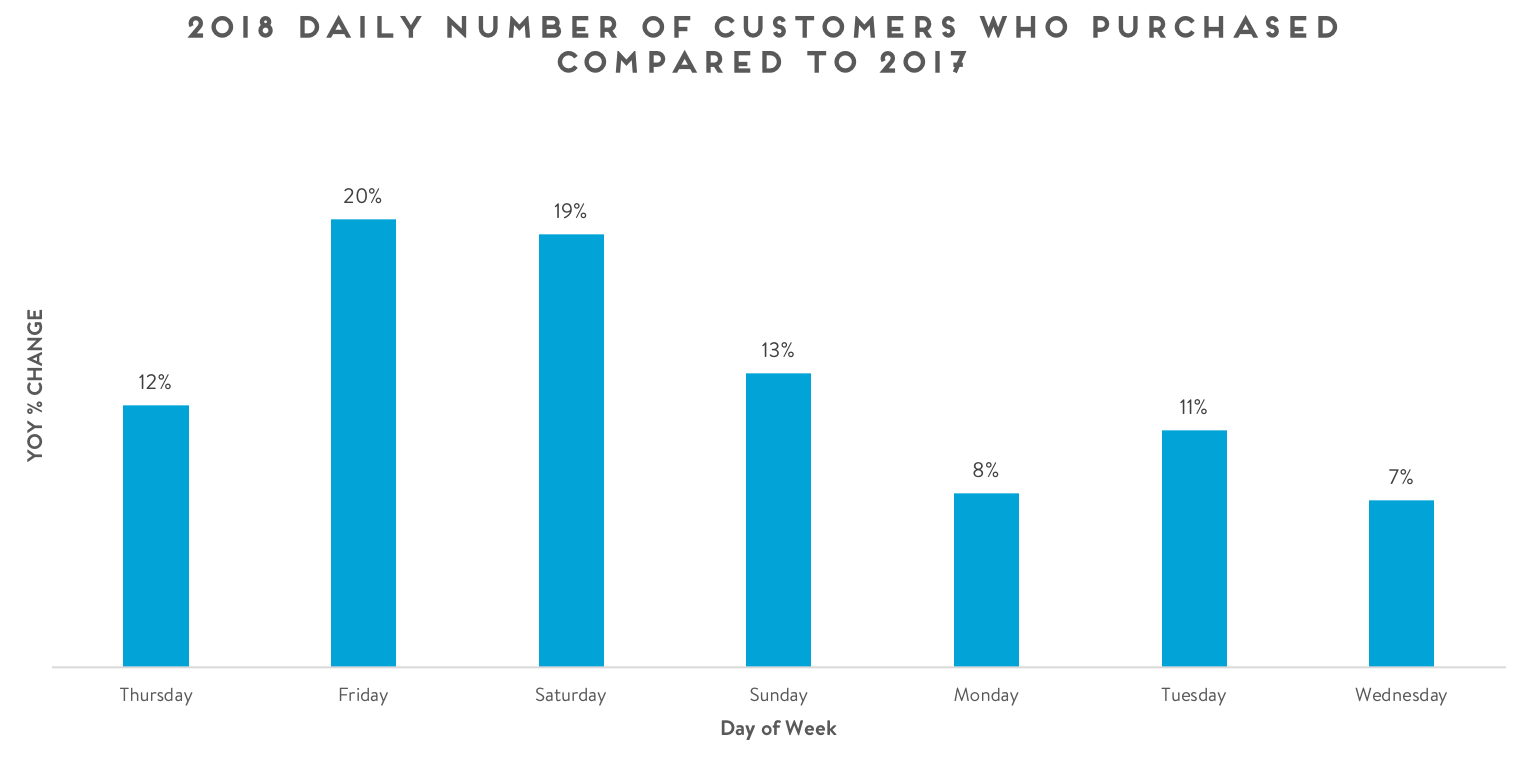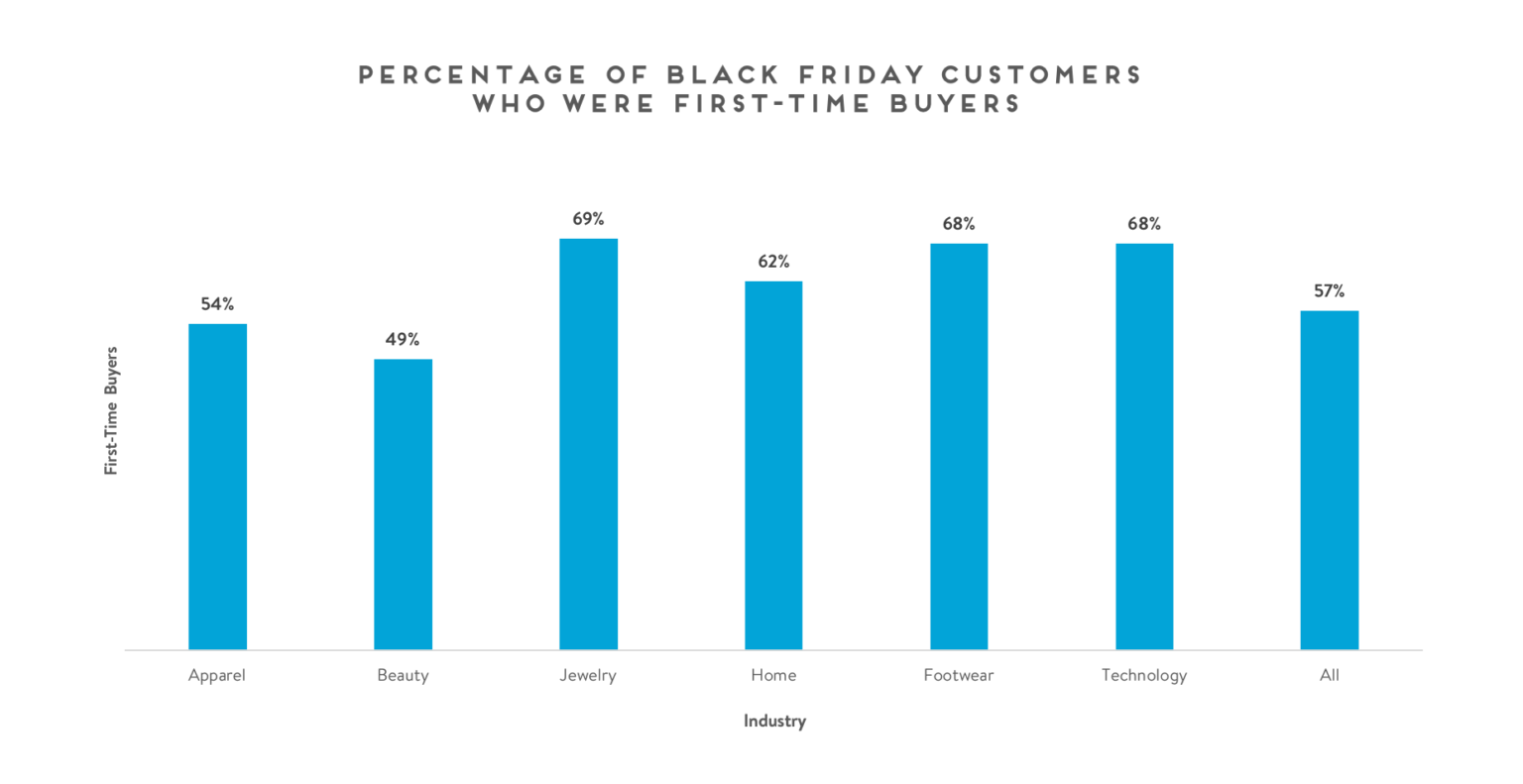 And if patterns from 2017 hold steady, we can expect approximately 21% of these first-time buyers to make a second purchase within four months, one-quarter of which will make their second purchase during the holiday season.