Meeting the Shopper Where They Are: Risks and Opportunities in Mobile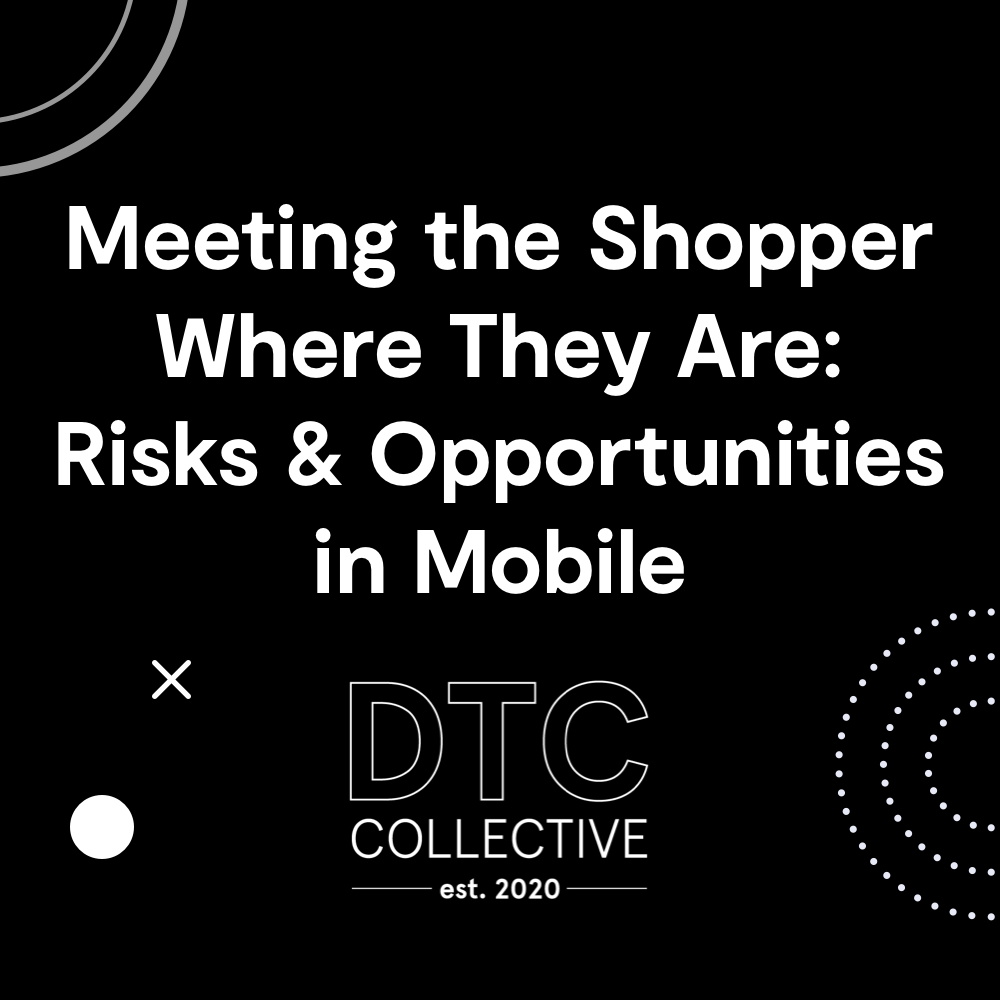 The DTC Collective is a community that brings together influential, global voices to realize the potential of digital retail. The group was founded to give retail execs an opportunity to share otherwise behind closed doors strategies for dealing with the rapid shifts in the industry, from the mounting privacy regulations to the massive shift to digital through the pandemic. The founding members saw a need for a community to come together and discuss how to do things differently in an all direct-to-consumer world, and help actively shape the trajectory of the retail industry.
With the heightened pressure to meet shoppers wherever they are with curated communications, this Winter the DTC Collective convened for the first time in 2022 to discuss the risks and opportunities in mobile, as it becomes a key lever to a shopper-first approach. 
Download the report to get key insights from the conversation: 
How to bridge the URL and IRL divide

New fundamentals of the future now

The three C's of mobile for creating and nurturing loyal shoppers
Fill out the form to get the insights.