A New Path for Retail: Co-Existing with the Force of Amazon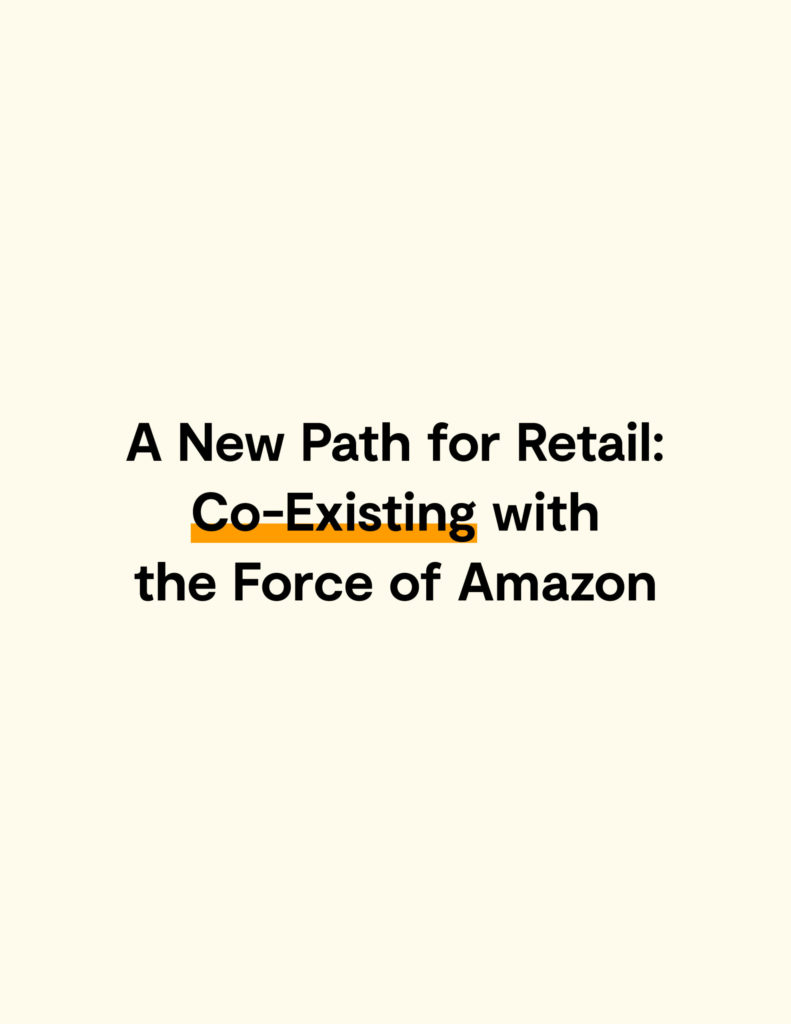 Fill out the form to get the full story
https://get.bluecore.com/iframe-form-Amazon-report.html
How exactly has Amazon changed retail? And how should retailers respond to this change? To find the answers to these questions and more, Bluecore and NAPCO Research surveyed retail executives. Highlights from our findings include:
The Near-Term Retail Forecast Looks Challenging
Although only 36% of retailers saw ecommerce grow by more than 10% from 2015-2016, we are hardly facing a retail apocalypse. Rather, we are seeing a retail shakeout caused by five factors: The 2008-09 recession, the decline of department stores, changes in shopping malls, digital and Amazon.
Amazon's Rocket-Fueled Shot to the Top
56% of retailers believe Amazon's presence in their markets has increased in the past two years, signifying a new threat that many retailers didn't see coming.
Retail's Amazon Wake-Up Call
Nearly 60% of retailers now consider Amazon at least somewhat of a competitor.
Inside Retail's Response to the Force of Amazon
Most retailers know they need to collect customer data to provide some sort of personalized experience (and 72% have made changes in an effort to do so) because Amazon does this especially well, but how to accomplish that goal isn't always clear.
What To Do Next: Charting a Path Forward in an Amazon-Dominated World
Most recently, retailers have tried a new strategy that doesn't involve competing with Amazon: 30% of retailers now partner with Amazon to some extent.