The Ecommerce Retention Opportunity: Converting Retail's One-and-Done Buyer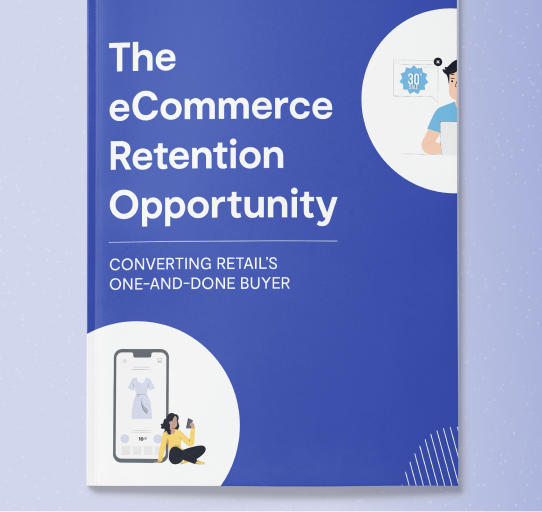 Fill out the form to get the full story
74% of a retailer's customers are one-and-done buyers
The one-and-done buyer is kind of a menace, and they plague nearly every retailer — but maybe they aren't such a problem after all. Maybe they're an opportunity in disguise. Think of the second purchase as your door to lifetime value- it only starts there.
Tackling your one-and-done buyer problem starts with understanding the revenue opportunity waiting with your one-and-done buyers.
Fill out the form to get the ebook.