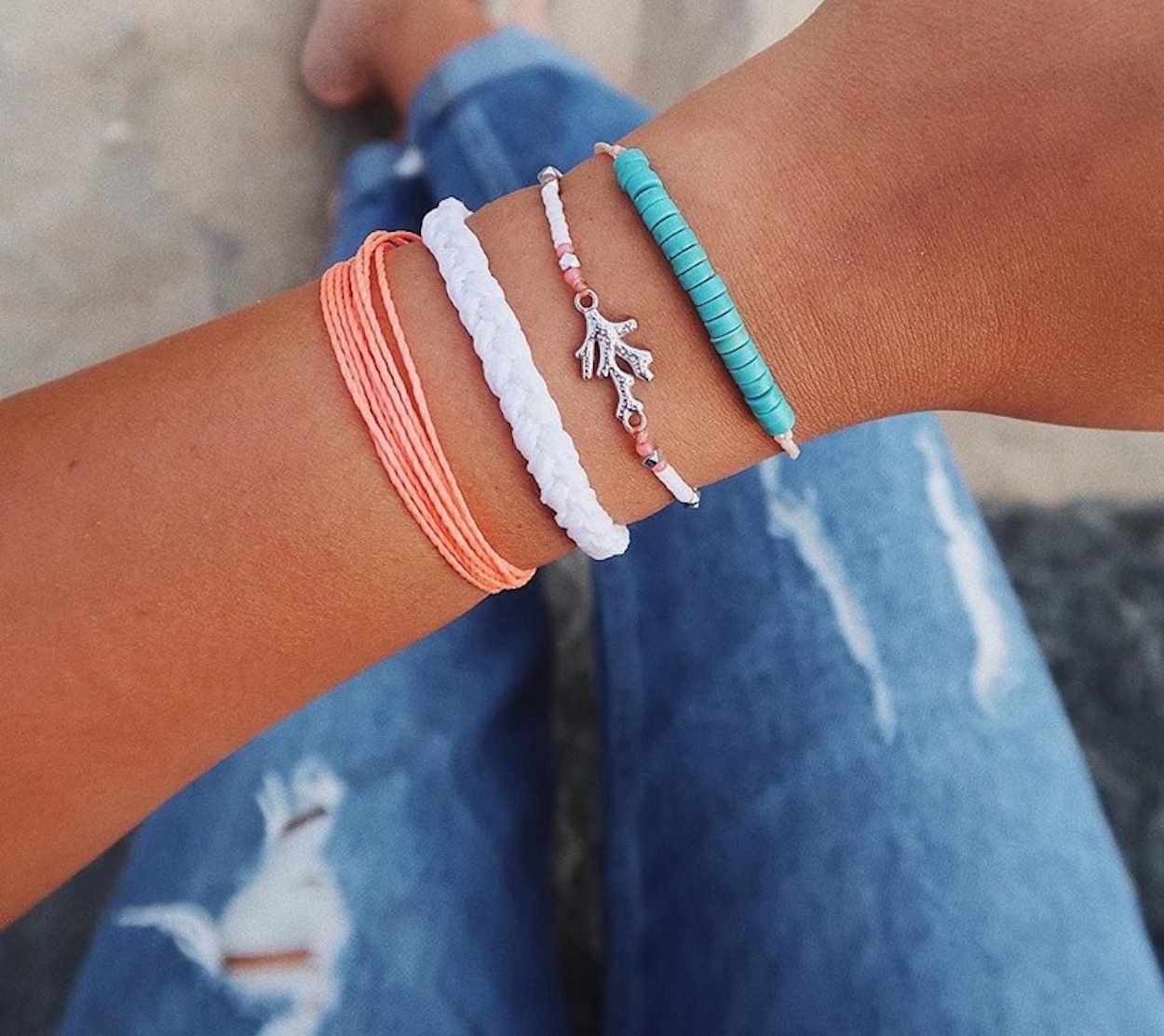 Strategy
Inside Pura Vida's Winning Marketing Strategy
What's the one thing that will always separate you from every other retailer? Your products.
No matter what you sell, your products are your most unique asset. But how do you elevate your products through a winning marketing strategy that drives revenue?
Just ask Pura Vida.
The Pura Vida Brand Story
Pura Vida, a retailer that sells jewelry handmade by artisans from Costa Rica to El Salvador, has cultivated a strong reputation as a lifestyle brand with a unique, recognizable image. It's created demand among customers and established a powerful story around what the Pura Vida products and brand stand for. And it's done it all in less than a decade.
It all started when Pura Vida co-founders Griffin Thall and Paul Goodman took a college graduation trip to Costa Rica. During the trip, they met two artisans named Jorge and Joaquin who were making colorful bracelets that seemed to embody the spirit of Costa Rica. They noticed both the bracelets and the poor conditions in which the artisans were living and immediately saw an opportunity. So they bought 400 bracelets, which they planned to bring home to San Diego and sell. The bracelets sold out faster than expected and a business was born.
Today, Pura Vida supports more than 350 artisans and 174 charities globally and remains true to its roots, spreading the "pura vida" spirit around the world.
Turning a Unique Product and Story Into Sustained Ecommerce Success
From day one, Pura Vida had a unique product and brand story, and the team knew they needed an equally strong marketing strategy to grow the business. Here's a look behind the scenes at how they made it happen.
Managing Organizational & Technological Agility
First, Pura Vida knew its team had a high willingness to test different approaches for marketing campaigns. But a willingness to test is only half the battle — that willingness means nothing if you can't actually act on it.
Pura Vida was already organizationally agile, but it needed a technology to match. As a result, the team prioritized finding a solution that would provide a high level of agility and allow it to test a variety of hypotheses throughout its marketing campaigns. That search led Pura Vida to Bluecore.
Establishing a Data-Driven Focus on Products
Second, Pura Vida recognized the value of data. While the Pura Vida team does a fantastic job promoting its brand image and lifestyle, they knew that capturing and relying on data would help bring those efforts full circle to further improve marketing.
To meet that goal, Pura Vida uses Bluecore to gain a deep understanding of its data, particularly around its product set. Importantly, the team lets that data drive its marketing strategy when it comes to which products to show different sets of customers.
Building a Marketing Mix that Supports the Full Funnel
Finally, Pura Vida knew that it would need to be strategic about engaging shoppers throughout their entire customer lifecycle to drive first purchases and beyond.
This recognition led the Pura Vida team to develop focused marketing strategies for each stage of the funnel, with unique approaches for driving brand awareness, boosting customer acquisition, pushing conversions and solidifying loyalty through customer retention and re-engagement efforts.
Take a Closer Look Inside the Pura Vida Marketing Lifecycle
Taken together, Pura Vida's robust marketing strategy has helped the retailer decrease customer acquisition costs by 7x and contributed to 50% year-over-year growth.

Interested in learning more? Watch the video below to hear Griffin Thall, CEO and co-founder of Pura Vida, speak at the 2018 Bluecore Explore Summit about Pura Vida's guide to a healthy marketing funnel.