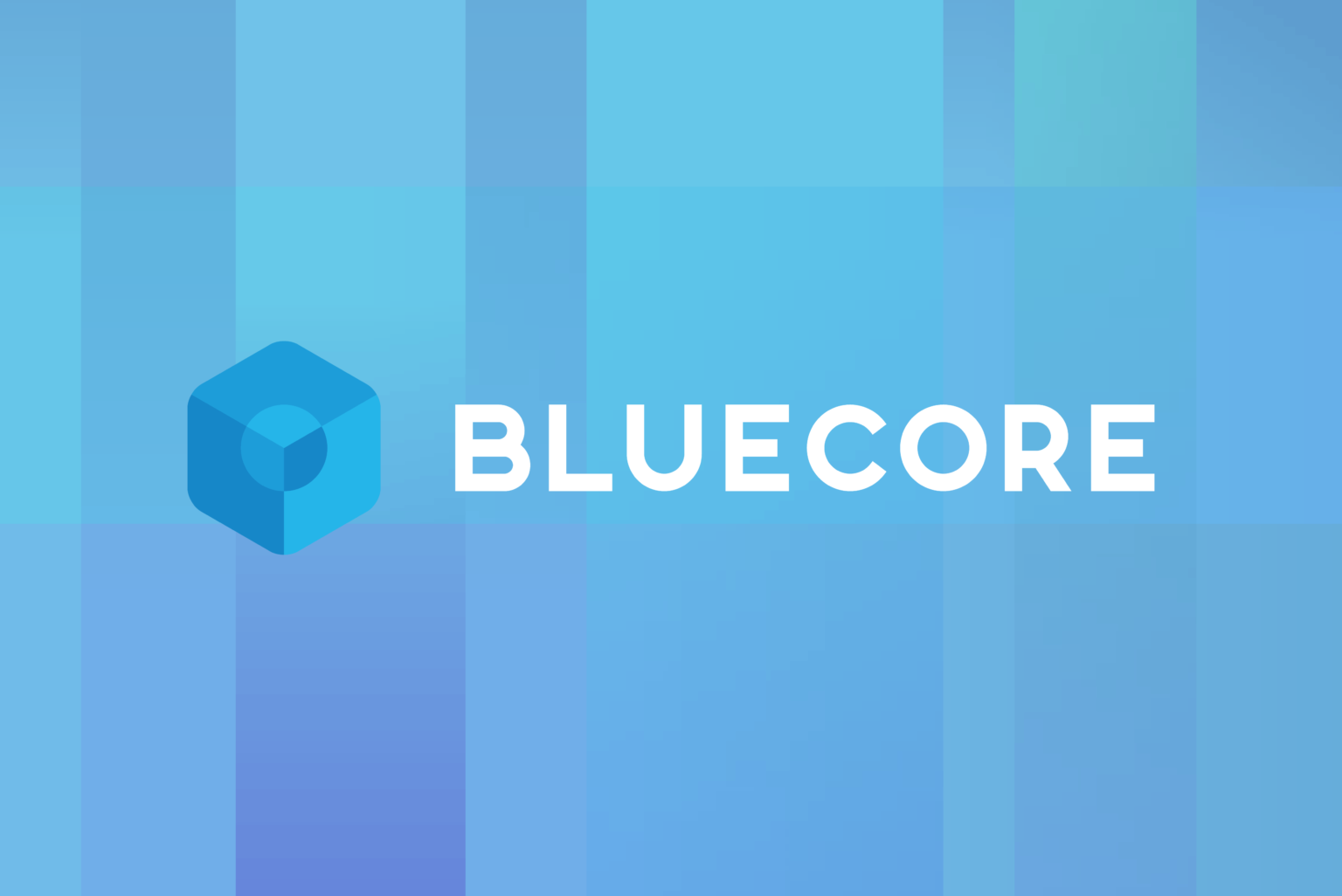 Bluecore News
The Story Behind Bluecore's $35M Series C
Four years ago, "selfie" became a word, Amazon had "only" 100 fulfillment centers in the US (less than half of what it has today) and Blockbuster was still alive.
A lot has changed.
A lot has changed at Bluecore as well. Back in 2013, we were just getting started with the idea to power magically simple triggered emails for ecommerce. In 2017, we've accomplished that goal and then some. And today I'm proud to announce that Bluecore has raised $35M in Series C funding from Norwest Venture Partners, along with participation from FirstMark Capital, Georgian Partners and Felicis Ventures, to continue our mission to empower commerce organizations to discover their best customers and keep them for life.
Bluecore's Mission to Empower Commerce
While Bluecore's days as the new kid on the block are long behind us, we still have an enormous mission and opportunity ahead of us.
Between consumers abandoning shopping malls and Amazon making waves with a customer-centric approach, it's abundantly clear that retail is undergoing the biggest disruption it's seen in decades. But at Bluecore, we see this disruption as an opportunity for retailers to delight their customers.
In fact, we believe that although retailers and brands are facing the biggest disruption they've seen in decades, they're also facing the biggest opportunity they've seen in decades. Between the potential to re-define the ecommerce and in-store experiences using data science and the ability to respond to customer demands in real-time, the possibilities for growth are tremendous.
The Story Behind Our Mission
Those companies that can innovate through the chaos of the current environment will emerge stronger than they were before. While that's certainly exciting, it's also a daunting task.
Successful retailers will shift their focus from driving online revenue growth through promotions and discounting to taking a holistic view of their business, determining which products should be sold to which customers through which channels. It's a change that necessitates a new type of technology that allows retailers to gain a deeper understanding of how customers interact with their products and to take marketing actions based on that understanding. However, since legacy systems are not tailored for retail, they are too slow and inflexible to meet that need, leaving retailers struggling to adapt to this new world.
That's where Bluecore comes in, as we've dedicated the last four years to filling that void.
We started off with a technical insight around data integration that allowed us to combine customer identity, the product catalog and onsite behaviors to generate retail triggers and personalized audiences that were not possible on legacy marketing stacks. It's this three-pronged approach — real-time matching of identity, products and behavior — that will allow marketers to move beyond blasting the same messages to all of their customers. We believe this unique approach is the foundation upon which true personalization, omni-channel communication and all the other customer-centric initiatives will be built in the future. And we believe it's impossible to build that future of retail marketing software without the ability to process a product catalog in real-time.
Bluecore's growth over the last four years and the success we've seen from the 400 brands and retailers with which we work are proof that the industry agrees with this approach. We've captured 47 billion real-time behavioral events, driven over $1 billion in customer revenue across 230 million transactions and processed a total product catalog larger than Walmart's and second only to Amazon's at 120 million products. Along the way, Bluecore has processed data from orders totaling more than $20B in Gross Merchandise Value (GMV).
The Best is Yet to Come
The scale and breadth of data we've collected from our 400 retail brand clients have fueled a second wave of growth for Bluecore, empowering us to build products based on data science. In fact, these data science-based products that employ Bluecore predictive models and actions have been adopted by our customers twice as fast as the original product that got us to this point, and we'll be doubling down on those products going forward.
Bluecore's data science-based products will have a singular pursuit at their core: To allow marketers to focus on strategy, customers and products, rather than on the high-cost low-value operations that take up so much of a marketing team's time. This pursuit stems from our belief that technology itself is undergoing a shift from un-intelligent, task-oriented solutions to intelligent, goal-oriented solutions. We believe that these new solutions won't replace marketers but will instead augment their decision-making capabilities, ultimately improving campaign relevance and driving higher revenue.
And those beliefs are exactly why we partnered with Norwest Venture Partners for our latest funding, along with participation from FirstMark Capital, Georgian Partners and Felicis Ventures. In the team behind ecommerce and software powerhouses like Shopify, Pinterest and Jet.com, we found a like-minded partner who understands the intersection of retailing and retail-focused technology.
Here's to the Next Four Years
Along with our funding announcement, I'm excited to welcome Scott Beechuk to Bluecore's board of directors, who will bring a unique product focus to the table as well as a strong operating background that comes from growing Salesforce Service Cloud from $15MM to $2B in ARR. I also want to thank Amish Jani and FirstMark Capital, who has been an investor in Bluecore from the earliest days, and Justin LaFayette from Georgian Partners, who deeply influenced our product strategy for our machine learning-based product. With Amish, Justin and Scott, we have a board that has deep experience in software, ecommerce and machine learning.
I'd also like to thank the Bluecore team, a group of 140 strong that wakes up every day thinking about our customers and our product and has committed themselves to the same cause as the retailers we serve.
Finally, and perhaps most importantly, thank you to our customers who give us the opportunity do all of this. Those 400 retailers and brands have established themselves as true pacesetters by embracing the opportunity to lead the transformation in retail.
With today's news, I'm confident that the next four years are poised to bring as much change and growth as the last four. I for one am excited to be along for the ride, and I hope you'll join me.